Need for Speed High Stakes Downloads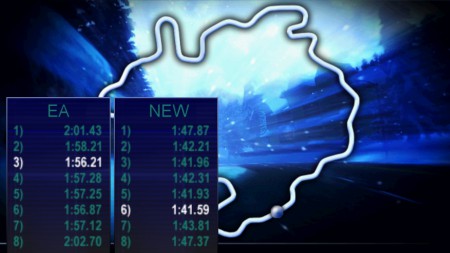 File updated on: August 6, 2022
Completely reworked opponents lines and speeds. It works only on racers, cops ignoring my changes. Only forward direction, for now.
Its based on default track, it should work on any HD or Enhanced version - track must have only cosmetic changes.

For hardest opponents set difficulty to "CHAMPION" and use "MADLAND" cheat.
Have fun
Version 1.1

uploaded August 6, 2022

PomFrit uploaded a new version. The new file is 2.46 KB.

Fixed AI with weather option turned ON. AI didnt crash and its faster.

Initial version

uploaded June 24, 2022

PomFrit uploaded initial version. The original file is 474.83 KB.