The Run - Game Info
General Information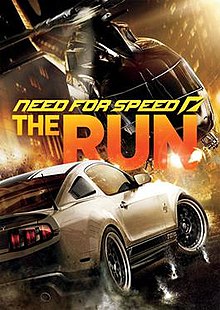 Quick Game Summary
Developer: EA Black Box/Firebrand Games (Wii/3DS)
Platforms: PC, Xbox 360, PlayStation 3, Wii, Nintendo 3DS
Publisher: Electronic Arts
Release Date: November 15, 2011

Jackson "Jack" Rourke is having a very bad day. He owes some dangerous people a lot of money, and now he's a marked man. On top of that, the police are hot on his tail, anxious to take him down. He may have finally found a way out thanks to a woman named Sam Harper. Unfortunately, it may cost him his life. Download Need for Speed The Run and turn your PC into the most grueling racing challenge to ever hit the streets.
This edition of the on-going Need for Speed franchise has you racing across the country. From San Francisco to New York, this is the first game in the series to take place in real life places across the US. Speed across the Golden Gate Bridge, down the Vegas Strip, and to other well-known locations as you compete against the most notorious racers around. Choose from an extensive selection of vehicles: a mix of muscle, exotic, and street cars that add to the intense race that lies ahead. New to the series is the ability to exit your vehicle and travel on foot: not only is there danger on the road, but you'll also find it off the beaten path, where you'll have to execute a series of quick time events to survive.
The finish line is in sight, so put the pedal to the metal and leave the others in a cloud of exhaust. Download Need for Speed The Run today and get ready to race.
From The Golden Gate To The Empire State
-- Compete in The Run, an illicit race across the most iconic and treacherous roads from San Francisco to New York. There are no rules and no allies in the cities, deserts, mountains and canyons that stand between you and the finish line.
You Are Jack's Competitive Edge
-- Jack is in a race for his life, but he's got something the competition doesn't: You. Keep Jack one step ahead of the dangers from his dark past, both inside and outside the car. It's up to you to get Jack to New York in one piece and ahead of the competition.
Racing Powered By Frostbite 2
-- The powerful new Frostbite 2 engine, created by the award-winning DICE studio, advances technical achievements to deliver a gameplay experience with an unprecedented level of visual detail, environmental immersion, and emotional impact.
Compete In High Octane Multi-Player Racing
-- The most accessible online racing experience ever offered. With matchmaking technology, join races already in progress instead of waiting in lobbies. Create a party with friends, pick a playlist of your favorite challenges and compete for supremacy across every stage of The Run. By mastering all of the playlists you can level up and earn access to exclusive vehicles, upgrades and abilities.
Default Car List
| Year | Car Name | Class | Notes |
| --- | --- | --- | --- |
| 2009 | Alfa Romeo 8C Competizione | | |
| 2010 | Aston Martin One-77 | | |
| 2010 | Aston Martin V12 Vantage | | |
| 1991 | Audi quattro 20V | | |
| 2010 | Audi R8 5.2 FSI quattro | | |
| 2006 | Audi RS4 | | |
| 2011 | BMW 1M Coupe | | |
| 1990 | BMW M3 E30 Evolution II | | |
| 2010 | BMW M3 GTS | | |
| 2010 | BMW Z4 GT3 | | |
| 2010 | Bugatti Veyron Super Sport | | |
| 1967 | Chevrolet Camaro SS | | |
| 2013 | Chevrolet Camaro ZL1 | | |
| 2011 | Chevrolet Corvette Z06 | | |
| 1970 | Chevrolet El Camino SS | | |
| 1971 | Dodge Challenger R/T | | |
| 2008 | Dodge Challenger SRT-8 | | |
| 2010 | Dodge Charger SRT-8 Super Bee | | |
| 2006 | Ford Crown Victoria | | |
| 2010 | Ford Focus RS | | |
| 2006 | Ford GT | | |
| 1969 | Ford Mustang Boss 302 | | |
| 2012 | Ford Mustang Boss 302 | | |
| 2011 | Ford Mustang RTR | | |
| 2010 | Ford Mustang RTR-X | | |
| 2010 | Ford Mustang Shelby GT500 | | |
| 2010 | Ford Mustang Shelby GT500 Super Snake | | |
| 2010 | Ford Police Interceptor | | |
| 2009 | Gumpert Apollo Sport | | |
| 2011 | Hennessey Venom GT | | |
| 2011 | Koenigsegg Agera R | | |
| 2011 | Lamborghini Aventador Lp700-4 | | |
| 1986 | Lamborghini Countach 5000 QV | | |
| 1996 | Lamborghini Diablo SV | | |
| 2010 | Lamborghini Gallardo Lp550-4 Valentino Balboni | | |
| 2010 | Lamborghini Gallardo Lp570-4 Superleggera | | |
| 1971 | Lamborghini Miura SV | | |
| 2010 | Lamborghini Murcielago Lp670-4 SV | | |
| 2011 | Lamborghini Sesto Elemento | | |
| 1993 | Lancia Delta HF Integrale Evo | | |
| 2010 | Lexus LFA | | |
| 2008 | Lotus Evora S | | |
| 2010 | Lotus Exige Cup 260 | | |
| 2012 | Maserati Gran Turismo MC Stradale | | |
| 2006 | Maserati MC12 | | |
| 2008 | Mazda MX-5 | | |
| 1998 | Mazda RX-7 | | |
| 1994 | Mclaren F1 | | |
| 2011 | Mclaren MP4-12C | | |
| 2010 | Mercedes Benz SLS AMG | | |
| 2008 | Mitsubishi Lancer Evolution X | | |
| 1998 | Nissan 200SX S14 | | |
| 2009 | Nissan 370Z | | |
| 1970 | Nissan Fairlady 240ZG | | |
| 2008 | Nissan GT-R R35 | | |
| 2009 | Nissan GT-R R35 V-Spec | | |
| 1972 | Nissan Skyline 2000 GT-R | | |
| 1991 | Nissan Skyline GT-R R32 | | |
| 2011 | Pagani Huayra | | |
| 2010 | Pagani Zonda Cinque | | |
| 2009 | Pagani Zonda R | | |
| 1978 | Pontiac Firebird Trans AM | | |
| 2012 | Porsche 911 Carrera S | | |
| 1995 | Porsche 911 GT2 | | |
| 2011 | Porsche 911 GT3RS 4.0 | | |
| 2011 | Porsche 918 RSR | | |
| 2006 | Porsche Carrera GT | | |
| 2010 | Renault Megane RS | | |
| 1995 | RWB Natty Dread | | |
| 1965 | Shelby Cobra Daytona | | |
| 2008 | Subaru Impreza WRX | | |
| 1986 | Toyota Corolla GT-S | | |
| 1998 | Toyota Supra | | |
| 1976 | Volkswagen Golf GTI | | |
| 2010 | Volkswagen Scirocco R | | |
Screenshots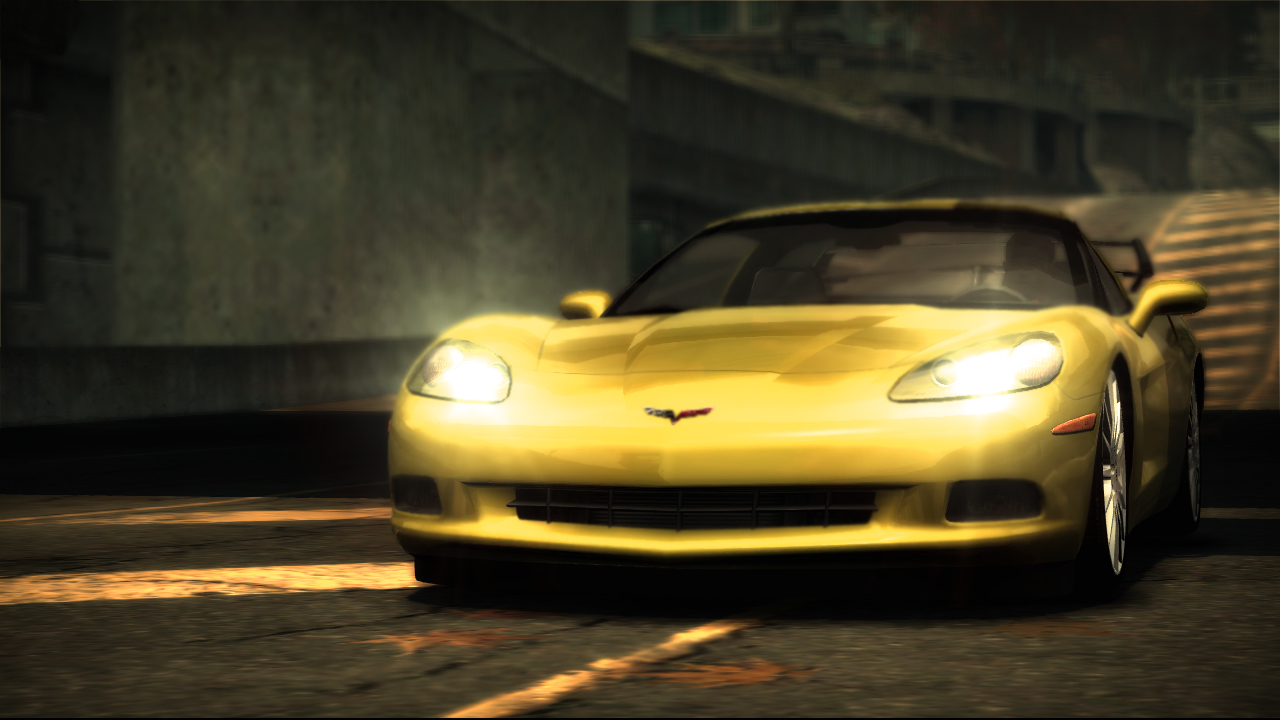 Last Updated: 11 years ago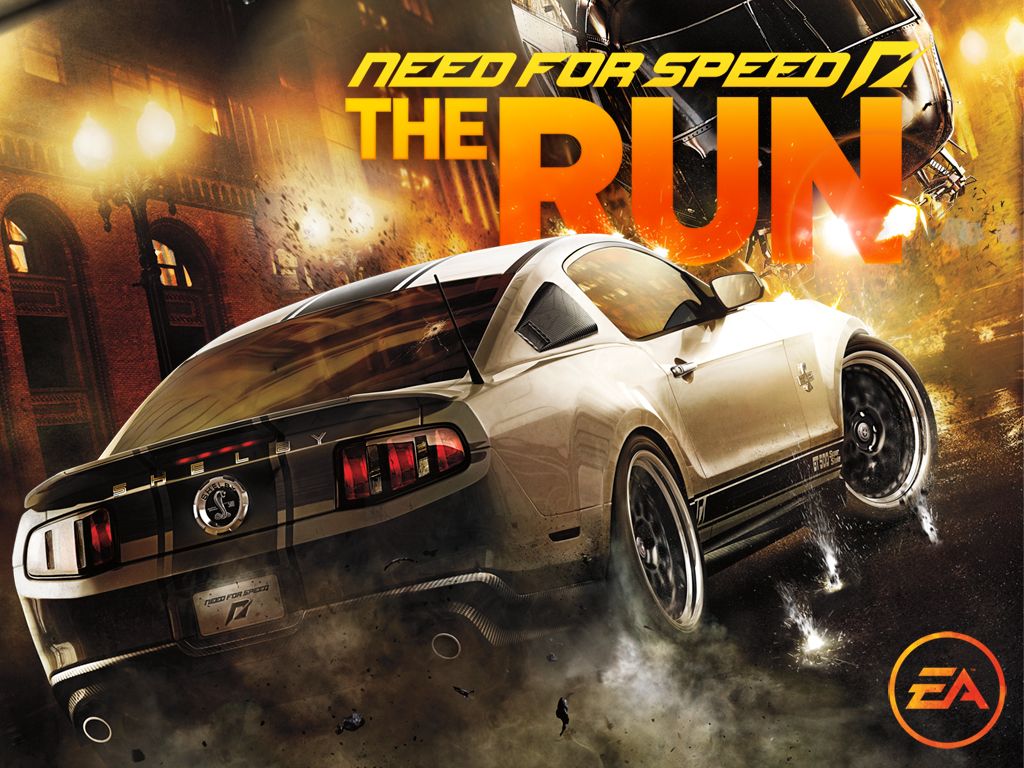 Last Updated: 11 years ago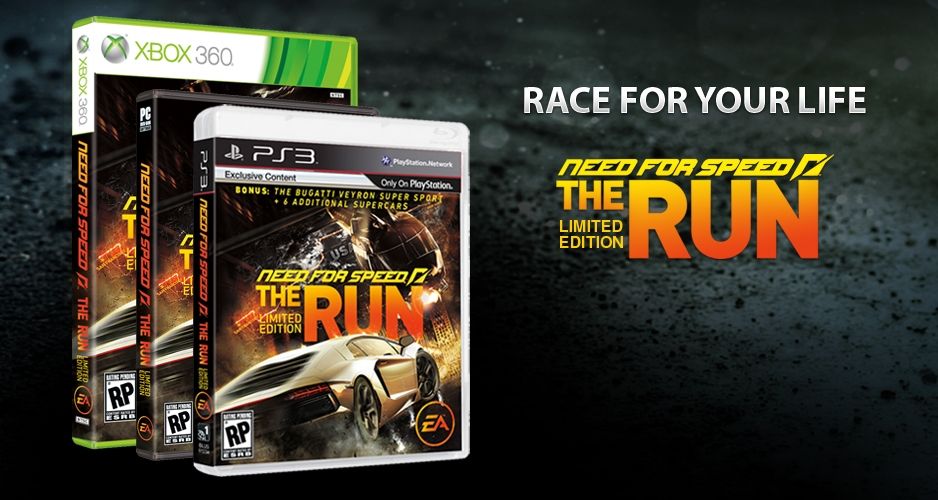 Last Updated: 11 years ago