Most Wanted - Game Info
General Information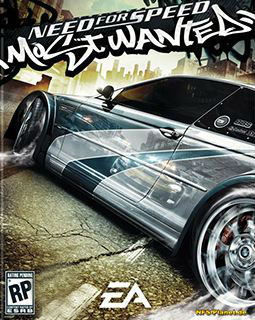 Quick Game Summary
Publisher: Electronic Arts
Developer: EA Canada
Platforms: PC, PS2, PSP, Xbox, Xbox 360, Nintendo DS, Game Boy Advance, GameCube
Release Date: November 15, 2005

The open-world action in Need for Speed Most Wanted gives you the freedom to drive your way. Hit jumps and shortcuts, switch cars, lie low or head for terrain that plays to your vehicle's unique strengths. Fight your way past cops and rivals using skill, high-end car tech and tons of nitrous. It's all about you, your friends and a wild selection of cars. Let's see what you can do.
Experience nonstop action
. No menus, no lobbies and no restrictions – just intense competition. Race, battle, crash and explore at your own pace with a massive variety of things to do (and rewards to collect) throughout the open world.
Prove you're the best
. Pick a car jump into a nonstop playlist of competitive events in online mode. Influence the playlist by voting with your car. Jostle for position on the starting line. Cross the finish line and turn around to take out oncoming rivals.
Beat your friends
. Autolog records everything you do, broadcasting a feed of your most newsworthy scores, speeds and times to your friends – and you'll see there's too. Whatever you do, there's someone to beat.
Test your urban handling skills
. Need for Speed Most Wanted delivers a deep, physical experience that showcases the personalities of awesome licensed cars. Experience insane speeds, spectacular crashes, aggressive driving and huge drifts.
Cheat Codes
PC
Enter the following codes without spaces at the at the Most Wanted title screen:

- givemethegto - Releases the GTO
- iammostwanted - Unlocks all cars
- burgerking - Unlocks Burger King Challenge
- castrol - Unlocks Castrol Ford GT


Playstation 2
Enter the following codes at the press Start screen:

-Up, Down, Up, Down, Left, Rright, Left, Right - Unlocks Burger King Challenge
- Left, Left, Right, Right, Up, Down, Up, Down - Unlocks Castrol Ford GT
- Up, Up, Down, Down, Left, Right, Up, Down - Unlocks an extra marker in shops


XBox
Enter the following codes at the press Start screen:

- Up, Down, Up, Down, Left, Right, Left, Right - Unlocks Burger King Challenge
- Left, Right, Left, Right, Up, Down, Up, Down - Unlocks Castrol Ford GT
- Up, Up, Down, Down, Left, Right, Up, Down - Unlocks an extra marker in shops


XBox 360
Enter the following codes at the press Start screen:

- Up, Down, Up, Down, Left, Right, Left - Unlocks Burger King Challenge
- Left, Right, Left, Right, Up, Down, Up, Down - Unlocks Castrol Ford GT
- Up, Up, Down, Down, Left, Right, Up, Down - Free upgrades


Gamecube
Enter the following codes at the main menu (not all work in career mode):

- Up, Down, Up, Down,Left, Right, Left, Right - Unlocks Burger King Challenge
- Left, Right, Left, Right, Up, Down, Up, Down - Unlocks Castrol Ford GT

Default Car List
| Year | Car Name | Class | Notes |
| --- | --- | --- | --- |
| 2005 | Aston Martin DB9 | | |
| 2004 | Audi A3 3.2 Quattro | | |
| 2004 | Audi A4 3.2 Quattro | | |
| 2004 | Audi TT 3.2 Quattro | | |
| 2004 | BMW M3 E46 | | |
| 2001 | BMW M3 GTR E46 | | |
| 2002 | BMW M3 GTR E46 Street | | |
| 2004 | Cadillac CTS | | |
| 1969 | Chevrolet Camaro SS | | |
| 2004 | Chevrolet Cobalt SS | | |
| 2004 | Chevrolet Corvette C6 | | |
| 2005 | Chevrolet Corvette C6.R | | |
| 2005 | Dodge Viper SRT-10 | | |
| 2004 | Fiat Punto | | |
| 2004 | Ford GT | | |
| 2005 | Ford Mustang GT | | |
| 2005 | Lamborghini Gallardo | | |
| 2003 | Lamborghini Murcielago | | |
| 2004 | Lexus IS 300 | | |
| 2004 | Lotus Elise | | |
| 1997 | Mazda RX-7 | | |
| 2004 | Mazda RX-8 | | |
| 2003 | Mercedes Benz CLK 500 | | |
| 2004 | Mercedes Benz SL 500 | | |
| 2005 | Mercedes Benz SL 65 AMG | | |
| 2005 | Mercedes Benz SLR Mclaren | | |
| 2004 | Mitsubishi Eclipse GT | | |
| 2004 | Mitsubishi Lancer Evolution VIII | | |
| 2004 | Pontiac GTO | | |
| 2004 | Porsche 911 Carrera S | | |
| 2004 | Porsche 911 GT2 | | |
| 2004 | Porsche 911 Turbo S | | |
| 2004 | Porsche Carrera GT | | |
| 2005 | Porsche Cayman S | | |
| 2004 | Renault Clio V6 | | |
| 2004 | Subaru Impreza WRX STI | | |
| 1998 | Toyota Supra | | |
| 2004 | Vauxhall Monaro VX-R | | |
| 2005 | Volkswagen Golf GTI | | |
Screenshots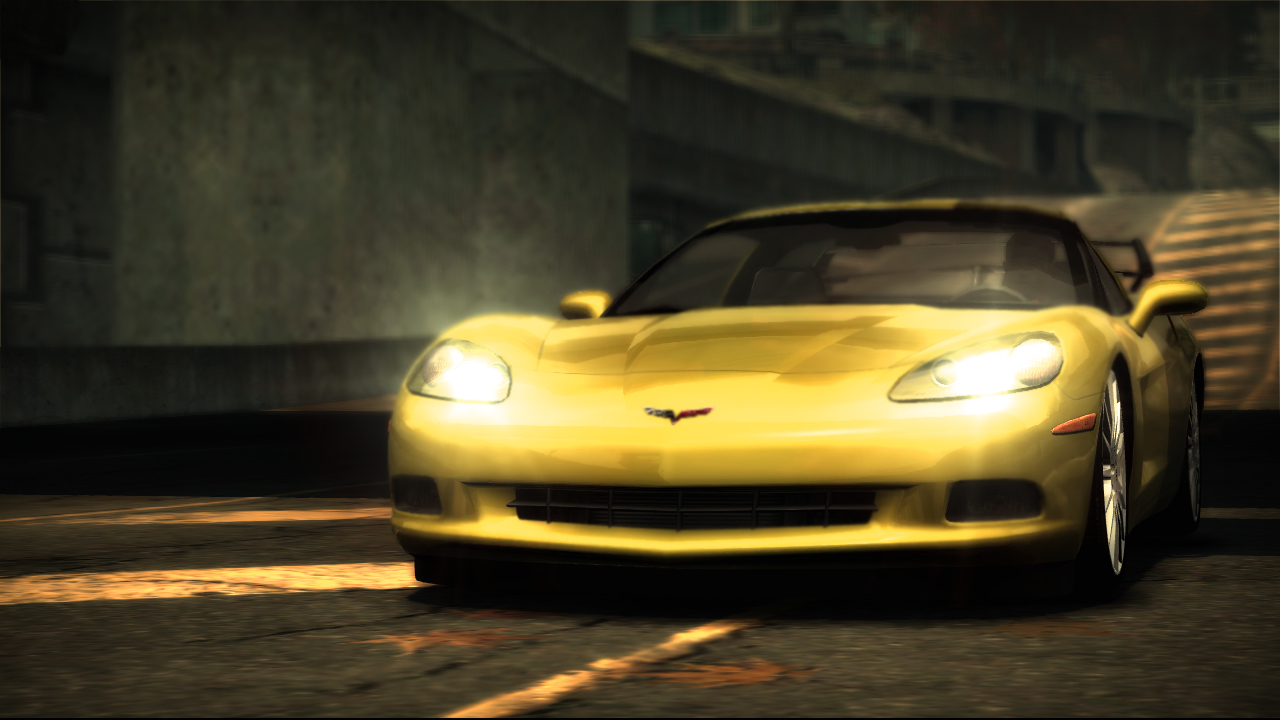 Last Updated: 11 years ago