Shift 2 Unleashed - Game Info
General Information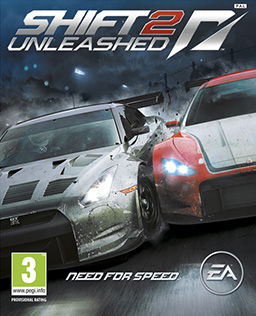 Quick Game Summary
Developer: Slightly Mad Studios, Straight Right (iOS)
Platforms: PC, PlayStation 3, Xbox 360, iOS
Publisher: Electronic Arts
Release Date: March 29, 2011

The critically acclaimed SHIFT franchise returns to the track with SHIFT 2 UNLEASHED. The most immersive racing video game experience to date brings the true driver's experience to life with all the intensity and exhilaration of being behind the wheel and competing in the Driver's Battle.
SHIFT 2 UNLEASHED delivers all the violence, energy and excitement of race day in a groundbreaking authentic racing experience.
Next Level of Immersion
- Experience visceral first-person racing like never before. The all-new helmet cam recreates realistic driver head movements that deliver an unparalleled sensation of speed: lean and tilt into the apex of corners, feel the impact of every scrape, bump, and crash, experience true in-cockpit vibrations, and more.
Change the Game with Autolog
- Autolog is a revolutionary system that connects friends and changes the gameplay experience by allowing you to share virtually every aspect of your racing career. Compare Driver Profiles and career status, share and comment on pictures and videos, send challenges, and pull news feeds directly from NFS.com and Speedhunters.com. Autolog recommendations amp up the social competition of real-world racing by delivering challenges based on friend activity, creating a dynamic, competitive, fun new way to play both online and offline.
True Realistic Racing
- SHIFT 2 UNLEASHED redefines the racing simulator genre by bringing the atmosphere of race day to life.. Featuring the FIA GT1 World Championship and GT3 European Championship plus real-world drivers, tracks, and cars, this is truly tomorrow's sim for today's adrenaline-fueled racer.
Amazing Career Depth and Variety
- Earn unlocks and participate in multiple racing disciplines on the way to becoming the FIA GT1 World Champion. Featuring everything from new Endurance races to muscle and retro cars, SHIFT 2 UNLEASHED gives you the flexibility to choose the path that fits your individual racing style.
Customize for Show or Customize to Win!
- Unleash your creativity to turn some of the world's most elite high-performance vehicles into fire-breathing weapons. Customize the engine, the body, the suspension, and much, much more, then put your ultimate racing machine to the test in any mode. Whether your goal is to race a 1000-horsepower Econobox or a tricked-out GTR, you have nearly limitless options to reign supreme on the track where every second counts.
Photo Real Cars and Tracks
- Over 120 licensed cars are available including the Nissan GT-R GT1, McLaren MP4-12C, and GUMPERT Apollo. There is also over 35 real-world locations like Bathurst, Spa de Francochamps and Suzuka as well as fictional circuits like downtown London and Shanghai.
Default Car List
| Year | Car Name | Class | Notes |
| --- | --- | --- | --- |
| 2005 | Acura NSX | | |
| 2009 | Alfa Romeo 8C Competizione | | |
| 1965 | Alfa Romeo Giulia Sprint GTA 1600 | | |
| 2010 | Alfa Romeo Giulietta QV | | |
| 2010 | Alpina B6 GT3 | | |
| 2006 | Aston Martin DB9 | | |
| 2009 | Aston Martin DBR9 | | |
| 2009 | Aston Martin DBRS9 | | |
| 2008 | Aston Martin V8 Vantage N400 | | |
| 2008 | Audi R8 4.2 FSI quattro | | |
| 2009 | Audi R8 LMS | | |
| 2006 | Audi RS4 | | |
| 2006 | Audi S3 | | |
| 2006 | Audi S4 | | |
| 2007 | Audi TT 3.2 Quattro | | |
| 1965 | Austin Mini Cooper S | | |
| 2010 | Bentley Continental Supersports | | |
| 2009 | BMW 135i Coupe | | |
| 1975 | BMW 3.0 CSL | | |
| 1980 | BMW M1 Procar | | |
| 1990 | BMW M3 E30 Evolution II | | |
| 1992 | BMW M3 E36 | | |
| 2004 | BMW M3 E46 | | |
| 2008 | BMW M3 E92 | | |
| 2009 | BMW M3 GT2 | | |
| 2010 | BMW M6 | | |
| 2010 | BMW Z4 GT3 | | |
| 2006 | BMW Z4 M Coupe | | |
| 2010 | BMW Z4 sDrive35is | | |
| 2006 | Bugatti Veyron 16.4 | | |
| 2008 | Caterham Superlight R500 | | |
| 2010 | Chevrolet Camaro SS | | |
| 2006 | Chevrolet Cobalt SS | | |
| 2010 | Chevrolet Corvette C6 Z06-R GT3 | | |
| 2010 | Chevrolet Corvette C6.R | | |
| 1967 | Chevrolet Corvette Stingray | | |
| 2006 | Chevrolet Corvette Z06 | | |
| 2006 | Dodge Challenger Concept | | |
| 1971 | Dodge Challenger R/T | | |
| 1969 | Dodge Charger R/T | | |
| 2010 | Dodge Twins Turbo Motorsports Viper GTS | | |
| 2010 | Dodge Viper SRT-10 | | |
| 1974 | Ford Capri RS3100 | | |
| 1995 | Ford Escort RS Cosworth | | |
| 1971 | Ford Escort RS1600 | | |
| 2009 | Ford Focus RS | | |
| 2006 | Ford Focus ST | | |
| 2006 | Ford GT | | |
| 1965 | Ford GT40 Mk.1 | | |
| 2011 | Ford Mustang GT Monster Formula Drift | | |
| 2010 | Ford Mustang RTR-X | | |
| 2010 | Ford Mustang Shelby GT500 | | |
| 2009 | Gumpert Apollo Sport | | |
| 2006 | Honda Civic Si | | |
| 2000 | Honda S2000 | | |
| 2004 | Infiniti G35 | | |
| 1963 | Jaguar E-Type Lightweight | | |
| 2009 | Jaguar XKR | | |
| 2006 | Koenigsegg CCX | | |
| 2008 | Lamborghini Gallardo Lp560-4 | | |
| 2010 | Lamborghini Gallardo Lp560-4 GT3 | | |
| 2006 | Lamborghini Murcielago Lp640 | | |
| 2010 | Lamborghini Murcielago R-SV GT1 | | |
| 2009 | Lamborghini Reventon | | |
| 1993 | Lancia Delta HF Integrale Evo | | |
| 2008 | Lexus IS F | | |
| 2010 | Lexus LFA | | |
| 1963 | Lotus Cortina | | |
| 2006 | Lotus Elise 111R | | |
| 2006 | Lotus Exige S | | |
| 2008 | Maserati Gran Turismo S | | |
| 2006 | Maserati MC12 GT1 | | |
| 2010 | Matech GT1 | | |
| 2010 | Matech GT3 | | |
| 2008 | Mazda MX-5 | | |
| 1986 | Mazda RX-7 | | |
| 1995 | Mazda RX-7 | | |
| 1987 | Mazda RX-7 Team Need For Speed | | |
| 2006 | Mazda RX-8 | | |
| 2006 | Mazda RX-8 Team Need For Speed | | |
| 1994 | Mclaren F1 | | |
| 2010 | Mclaren MP4-12C | | |
| 1992 | Mercedes Benz 190E 2.5-16 AMG Evolution II | | |
| 2006 | Mercedes Benz SL 65 AMG | | |
| 2007 | Mercedes Benz SLR Mclaren 722 Edition | | |
| 2009 | Mercedes Benz SLR Stirling Moss | | |
| 2010 | Mercedes Benz SLS AMG | | |
| 2006 | Mitsubishi Lancer Evolution IX | | |
| 2008 | Mitsubishi Lancer Evolution X | | |
| 1998 | Nissan 200SX S14 | | |
| 1992 | Nissan 240SX | | |
| 2006 | Nissan 350Z | | |
| 2009 | Nissan 370Z | | |
| 1970 | Nissan Fairlady 240ZG | | |
| 2010 | Nissan GT-R GT1 | | |
| 2008 | Nissan GT-R R35 | | |
| 2008 | Nissan GT-R R35 V-Spec | | |
| 1999 | Nissan Silvia S15 Spec R | | |
| 1970 | Nissan Skyline 2000 GT-R | | |
| 1992 | Nissan Skyline GT-R R32 | | |
| 1999 | Nissan Skyline GT-R R34 V-Spec | | |
| 2011 | Pagani Huayra | | |
| 2010 | Pagani Zonda Cinque Roadster | | |
| 2006 | Pagani Zonda F | | |
| 2009 | Pagani Zonda R | | |
| 1974 | Porsche 911 Carrera RSR | | |
| 2008 | Porsche 911 GT2 | | |
| 2010 | Porsche 911 GT3 R | | |
| 2009 | Porsche 911 GT3-RSR | | |
| 2006 | Porsche 911 GT3RS | | |
| 2008 | Porsche 911 GT3RS | | |
| 1970 | Porsche 914/6 GT | | |
| 2010 | Porsche 918 Spyder | | |
| 2005 | Porsche Carrera GT | | |
| 2006 | Porsche Cayman S | | |
| 2011 | Radical SR3 RS | | |
| 2010 | Renault Megane RS | | |
| 2008 | Scion tC | | |
| 2008 | Scion tC Chris Rado Team Need For Speed | | |
| 2006 | Scion tC World Racing Pro FWD Reaper | | |
| 2006 | SEAT Leon Cupra | | |
| 1965 | Shelby Cobra 427 | | |
| 1965 | Shelby Cobra Daytona | | |
| 1967 | Shelby GT500 | | |
| 2008 | Shelby Mustang V6 Terlingua | | |
| 2006 | Subaru Impreza WRX STI | | |
| 1986 | Toyota Corolla GT-S | | |
| 1986 | Toyota Corolla GT-S Team Need For Speed | | |
| 1998 | Toyota Supra | | |
| 1980 | Volkswagen Golf GTI | | |
| 2006 | Volkswagen Golf GTI | | |
| 2008 | Volkswagen Scirocco | | |
Screenshots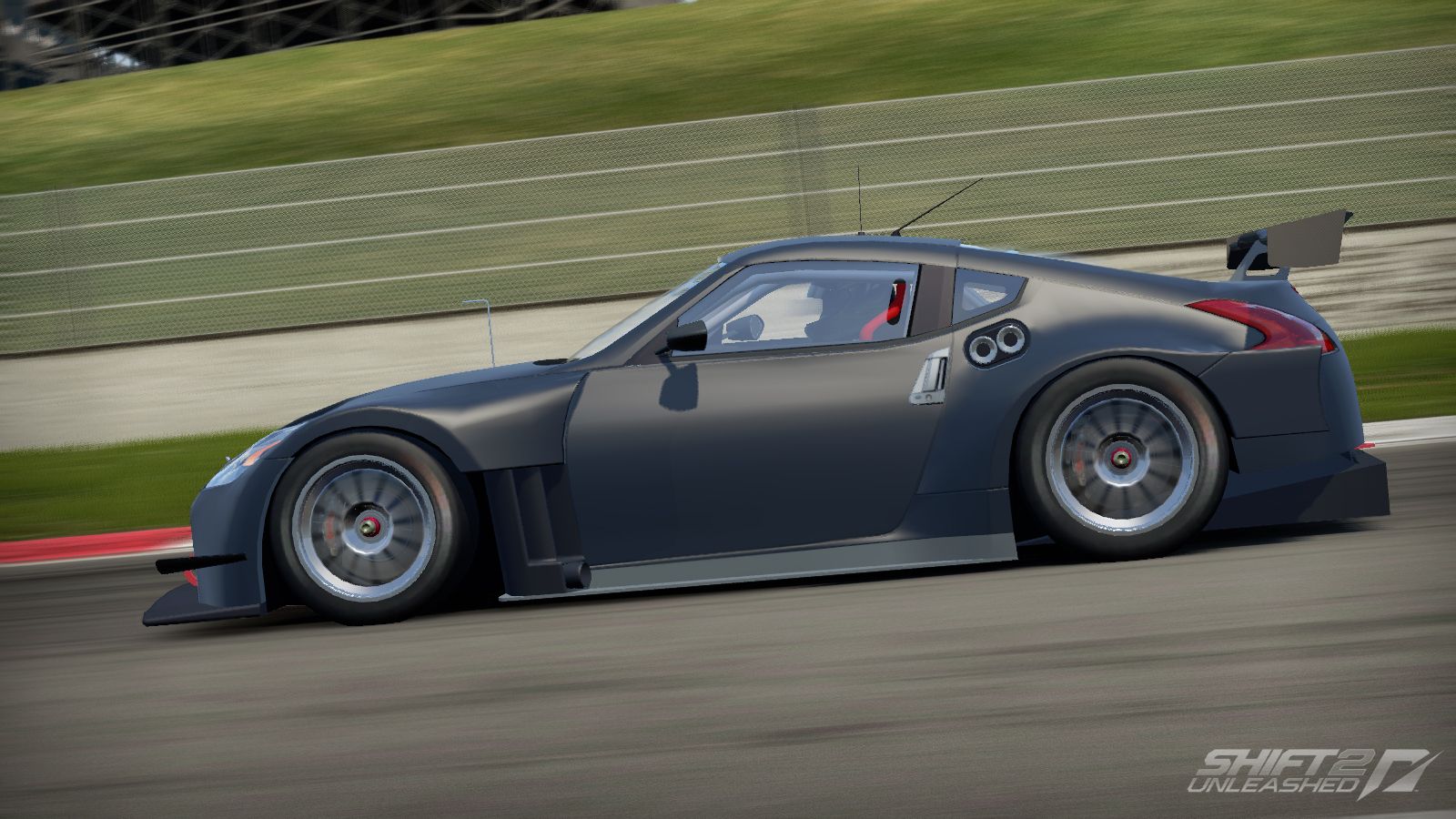 Last Updated: 13 years ago