Need for Speed Carbon Downloads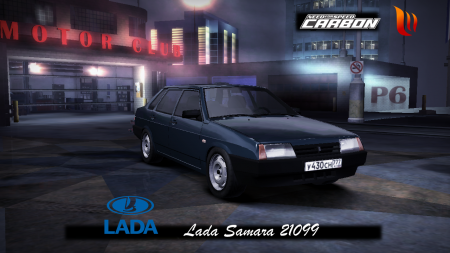 This car replaces None (Addon car)
First Russian add-on car, hope you like it, now with the new method of installation that I'm applying for each solo car, mini-pack and all the packs available, Located in Tier 1 as a tuner, this is the thirty-sixth add-on car and twenty-fourth solo car.
NOTE:
I will often upload the cars that were mentioned in the last post. I'm focusing on updating everything. Pending the BONUS car of the week and the mini pack - Chrysler Edition.
BMW M6 and the Volkswagen Golf GTI, will be available in respective packs.
Audi Q7, discarded
Thanks to Eevee (a.k.a YochiThMaster333), who gave me the permission to convert it to an addon car.

Next projects? Check Below:
Citroen DS3 Racing (BONUS car of the week)

Mini pack #3 - Chrysler Edition

Lancia Delta HF Integrale

Saturn Sky Redline Turbo
Peugeot 206 RC
Mazda 3 Sport
DeLorean DMC-12

RUF RT- 12 R

Mini-pack #4 - Volkswagen Edition