Need for Speed Most Wanted Showroom
LRF Modding's McLaren 720S Gray Gold Edition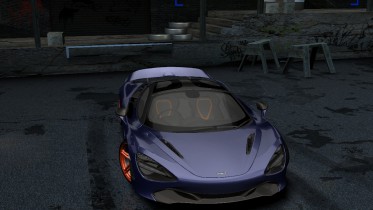 Lighter, faster, and even more dynamically capable than its McLaren 650S predecessor and with unparalleled levels of interior space and sophistication, the new McLaren 720S has a breadth and depth of abilities that involve and satisfy a driver in a way that no competitor can. One glance at the McLaren 720S identifies it as a bold reinterpretation of McLaren's design language. Rooted in aerodynamic principles applied to a beautiful form with nothing superfluous about it, the McLaren design ethos has produced some astonishing cars. The new 720S, immediately and undeniably a McLaren, is perhaps the most distinctive and remarkable yet.
Unfortunately,the car isn't the same as in pictures,since the game doesn't have a special "gray gold" color and custom rims with custom orange rims...
2017 McLaren 720S GrayGold Edition
Author: Eclipse72Rus
Replaces; Pontiac GTO
Description taken from AutoMotoTV Deutsch YouTube channel.
Video here: https://www.youtube.com/watch?v=rnflfdevvkY