Need for Speed Most Wanted Downloads
Binary v2 Compatibility Pack for Add-on NFSMW Cars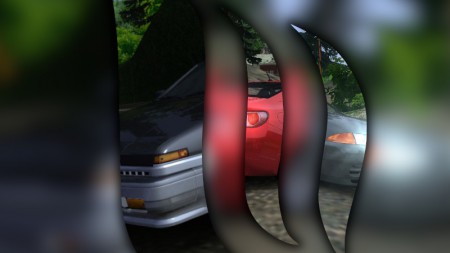 Views 11,099
Downloads 1,989
Includes settings for the following add-on cars I made:

Nissan 200SX (S14a)
Nissan 240SX (RMS13)
Ferrari 512 TR
Porsche 911 GT3 (996.2)
Toyota Corolla GT-S (AE88)
Mitsubish Eclipse GSX (D33A)
Toyota GT86 (ZN6)
Ford Mustang Shelby GT 350 (S550)
Nissan GT-R (R35)
Lexus IS F (USE20)
Toyota MR2 Supercharged (AW11)
Toyota MR2 GT (SW20)
Ford Mustang GT (SN-95.2)
Mazda Savanna RX-7(FC3S)
Nissan Sentra SE-R (B13)
Nissan Skyline GT-R (BNR32)
Nissan Skyline GT-R V-Spec (BCNR33)
Nissan Skyline GT-R V-Spec (BNR34)
Dodge SRT-4 ACR
Installation:
Make sure you have the original FrontA.bun and FrontB.lzc files in the game's FRONTEND folder
Install any of the listed add-on cars as usual, but skip the Ed The Car Dealer Step
Extract the zip's contents to a folder
In Binary 2.1.0 or greater, click on "Launch Binary For Users" (left big button) and look for the Installer.end file of the car you want to install. Follow the on-screen instructions and save when prompted.
Used tools:
Binary 2.1.0 | Notepad
Copyrights/permissions:
If you would like to modify and/or distribute this mod, please:
keep this readme file without any alterations whatsoever (in case of just sharing this mod around)
give me proper credit (AJ_Lethal) for creating the mod
Seriously, respecting those conditions is not hard at all. Unless you're terminally dumb or a shameless, talentless hack.