Need for Speed Most Wanted Downloads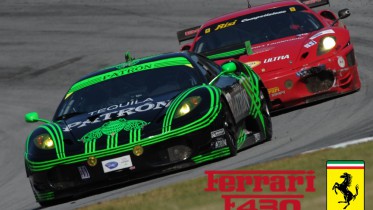 Author:
The Audi Guy
Added on: January 25, 2020
Viewed: 199 times
Downloaded: 28 times
Favorited: 0 times
Share this file:Click to copy URL
Ferrari F430 GTC Vinyls Pack
Vinyls by The Audi Guy
The Vinyls Are:
AF Corse #61 2011
CRS Racing #62 2011
Extreme Speed Motorsports #01 2010
GPC Sport #83 2007
Hankook Team Farnbacher #89 2010
JMB Racing #99 2007
Petersen White Lightning #31 2007
Risi Competizione #62 2010
Team Daishin #71 2009
Virgo Motorsport #96 2008
-After all create a backup copy of the TEXTURES.BIN file
-If you dont have nfs TexEd, download it
http://www.nfscars.net/need-for-speed-undercover/10/files/view/7477/
INSTALLATION.
1. Download and install the car
Car by McLaren_3Dcm (https://www.nfscars.net/need-for-speed-most-wanted/7/files/view/8859/)
2. Download the File and extract
3. Open NFS TexEd
4. Search The TEXTURES.BIN file (Need for Speed Most Wanted\ADDONS\CARS_REPLACE\997S)
5. Replace the file with any of these:
997S_INTERIOR_N
997S_NEON
997S_RIM_BLUR
997S_TIRE_N
997S_TREAD_N
6. Save
7. Select the F430 GTC
If you have any problems leave a comment, I will gladly help you =)
CREDITS.
McLaren_3Dcm for the 2006 Ferrari F430 GTC
Alex12fr for the 2009 Lamborghini Gallardo LP560 GT3
Adobe for Photoshop
nfsu360 for NFS TexEd 0.9.1
Mooii Tech for Photscape
Bandicam.com for Bandicam 4.3.4
DO NOT UPLOAD ON ANOTHER WEBSITE, OR EDIT THE FILE