Need for Speed Most Wanted Downloads
Treasure Hunters Vinyls Pack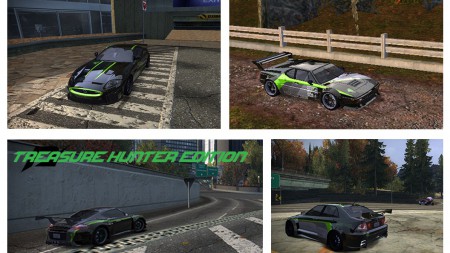 Views 1,181
Downloads 124
Version Most Wanted
File Size 33.76 MB
The vinyls are for:
-BMW M1 Procar
-Jaguar XKR-S
-Lexus IS300
-Porsche Cayman S
After all create a backup copy of the vinyls.bin file
If you dont have nfs TexEd, download it: https://www.nfsaddons.com/downloads/nfsug/tools/4242/nfs-texed-091.html
installation steps are inside the folder of each car
If you have any problems leave a comment, I will gladly help you =)
NOTE. The resolution of the original vinils of the nfs most wanted is 512x512 pixels. To install the files in high quality (1024x1024 pixels) you need the high quality mod made by nfsu360
https://nfs-tools.blogspot.com/2018/09/nfs-most-wanted-high-quality-vinyls-v10.html
then you can install them normally
CREDITS.
Porsche4Ever by the 1979 BMW M1 Procar
Corvettez06 by the 2012 Jaguar XKR-S
Adobe for Photoshop
nfsu360 for NFS TexEd 0.9.1
Mooii Tech for Photscape
Bandicam.com for Bandicam 4.3.4
DO NOT UPLOAD ON ANOTHER WEBSITE, OR EDIT THE FILE