Need for Speed Most Wanted Downloads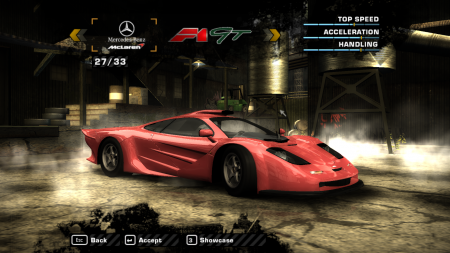 Added On December 22, 2020
Version Most Wanted
Brand McLaren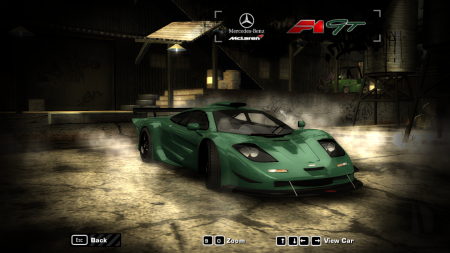 This car replaces None (Addon car)
Since this mod was outdated, and Shnoog was offline when i sent him a permission, i decided to upload it directly.
McLaren F1 GT [ADDON]
Model, Performance data, by Shnoog
Converted to addon by 89Overdrive.
The original mod can be found here:Need For Speed Most Wanted McLaren F1 GT | NFSCars
Features the same as Shnoog's F1 GT But can be added instead of replacing a corvette.
Disclaimer: I Don't own the mod, this belongs to the original authors
Model from Grid 2 [possibly]
Tools used:
VltEd by nfsu360 for MWPS Data collecting and modscript making
Notepad for the ED Config and the modscript making.
NfsCarToolKit by nfsu360 for the XNAME Renaming.
Ed the Car Dealer by nlgzrgn.
TexEd by nfsu360 for Frontend file extraction
You are not allowed to upload the mod at other website without my permission.
Credits:
Shnoog for the mod
Codemasters for the McLaren F1 GT Model and mesh from Grid 2
89Overdrive for the car conversion to an Addon
You for downloading it.
Installation in the archive
Version 1.1

uploaded December 22, 2020

89OverdriveYT uploaded a new version. The new file is 6.22 MB.

Changelogs :
Fixed some errors and replaced an outdated mod archive

Initial version

uploaded December 22, 2020

89OverdriveYT,Shnoog uploaded initial version. The original file is 6.22 MB.