Need for Speed High Stakes Downloads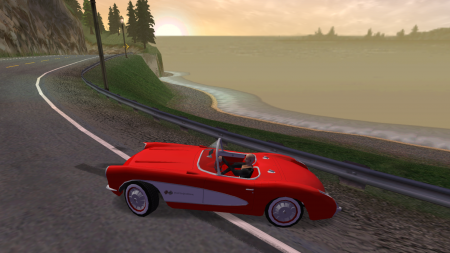 Added On December 18, 2021
Views 4,550
Downloads 207
Description
I couldn't find a high-res texture pack for vanilla Dolphin Cove that I really liked, so I decided to make my own textures using AI upscaling tools and/or GIMP. Nearly everything has been upscaled or remade to a higher res, including skyboxes and some night/weather textures, and some minor texture edits/fixes have been made to the track itself.
You can get an idea of how the mod looks in-game via this video I threw together:
https://youtu.be/ZVeYYzE3XPM
---
(Recommended) System Requirements
NFS4 is an old game but combined with recent modifications to it, it can actually get pretty demanding. Here's some things you will probably need for a smooth experience.
1) Run on VEG's Modern Patch.
- a) Modern Patch is CPU intensive, so it's probably best to have a CPU from within the last ten years.
- b) I'm not sure Modern Patch was meant to run on systems older than Windows 10, which is what I run. YMMV with older OSs.
2) A decent GPU with (probably) at least 256 MB or more of VRAM.
---
Instructions
1) Make a backup of your Coastal folder found in [your NFS4 installation directory] -> Data -> Tracks.
2) Unzip my mod somewhere and cut/paste the files from my mod's Coastal folder into your installation's Coastal folder. Overwrite all when prompted.
---
Permissions
I do not claim ownership or copyrights over anything in this mod; as such, it's free to modify and distribute except where copyrights prohibit.

---
Credits
See included Readme for a full list of credit.