Need for Speed High Stakes Downloads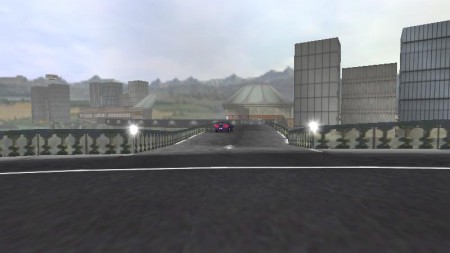 Added On September 9, 2021
My story of this Mod is i Live up North but,... not Canada )
I made two shortcuts off the Big Bridge so to Bypass the
the Round about- Corners, i call them. Also the longer road-
behind starting line, has to be taken only on the 2nd. Lap.
so it wont Bug out, on the game Counter for time, an laps.
Shortcuts are fun for both directions, to bypass Round about corner there.
I really did much fixing on this,an is really fun an went well i think. I really like taking this Track with weather on,an in Reverse mode. seeing the bridge slowing appearing in the distance. I didn't change any textures still having a View prob ;(
Yes i wanted to use my modifed Celtic ruins sky.qfs instead. I thank Nfsfan83 for what he did on this last ver. of his fixes!.
I added more few lights,with my roads,an on top of the Bridge an- His Tower that was made so nice also) an made a half circle building fuller. of blocks 38-251 blocks. just saying much i did with, much railings work to. did much more Visibility were was needed. I was pleased much so far.
enjoy this
Will