Need for Speed Most Wanted Downloads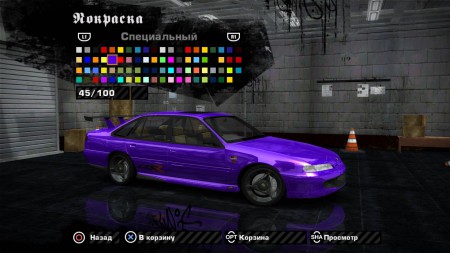 Views 2,018
Downloads 401
These new paints were made by YochiThMaster333 aka Eevee (me).
Includes:

60 new body paints (see "Custom" paints)

20 new rim paints
Problems around this mod:
Some rim paints have one glitch when you exit while the pearlescent rim paint is highlighted (but not bought!). It feels like the rims are suffering from the same rendering glitch as Vic's Supra rims from his bio video (as his bio video was made when the game was still using NFS Underground 2 colors).
How to install:
Download and install NFSMW Unlimiter
Run Binary v2.8.3 as an administrator, click on red (User Mode) icon, then pick YTMPaints.end and look for NFSMW game directory (ignore the errors if there are any)
Run the game and create a new save game. If the new paints work properly, then you did all right.
FAQ:
Q: What is game directory?
A: That's the folder where your NFSMW installed
Uploaded on:
nfsaddons.com (this site)
nfscars.net
Please don't reupload to these sites.
Thanks to: