Need for Speed High Stakes Downloads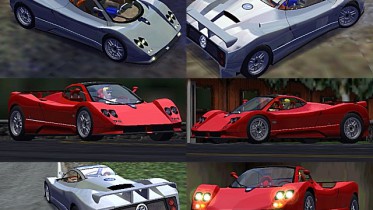 Author:
Fivespeed
Added on: January 8, 2003
Viewed: 7,950 times
Downloaded: 1,602 times
Favorited: 0 times
Share this car:Click to copy URL
This is the first of a series of 3 versions of the Pagani Zonda, made by Fivespeed. This is the original model, presented in 1999 (you can tell by details such as the different rear wing).
As usual, the realism of the model is uncanny.
Damage
No
Convertible
No
Dashboard
Yes
Class
AA
Vidwall
No
Serial #
11
Windows
Clear
Licence Plate
None
Top Speed
199 mph
319 kmh
Polycount
9103