Need for Speed High Stakes Downloads
Lamborghini Murciélago 6.2L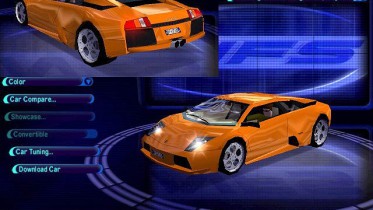 Author:
Roby design
Added on: February 18, 2002
Viewed: 18,087 times
Downloaded: 3,972 times
Share this car:Click to copy URL
This is the first Murci?lago I have seen for NFS4. It's also the first car I've seen of Roby Design, and I think it looks very promising. Performance may be a bit on the optimistic side at AAA class, but all in all a very enjoyable interpretation of Lambo's new supercar.
Damage
Yes
Convertible
No
Dashboard
Yes
Class
AAA
Vidwall
No
Serial #
34
Windows
Clear
Licence Plate
Non-editable
Top Speed
218 mph
350 kmh
Polycount
0
Driver
Animated