Need for Speed High Stakes Downloads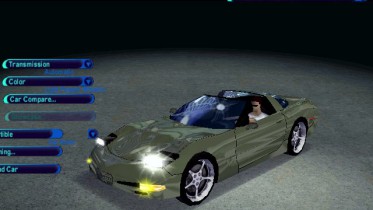 Author:
Ares
Added on: March 29, 2002
Viewed: 4,907 times
Downloaded: 950 times
Favorited: 0 times
Share this car:Click to copy URL
I COuldn't stand the EA COrvette anymore, so i took the initiative. It's got just under 4K polies, and while the mesh still needs some tuning, (I WILL BE RELEASING UPDATES!) i wanted to get something better than the EA junk out there to you people.
Meant as a replacement.
Unnn, i think that coveres all bases. ENJOY!
Damage
No
Convertible
Yes
Dashboard
None
Class
A
Vidwall
No
Serial #
19
Windows
Clear
Licence Plate
Customizable
Top Speed
170 mph
272 kmh
Polycount
0
Driver
Animated