Need for Speed High Stakes Downloads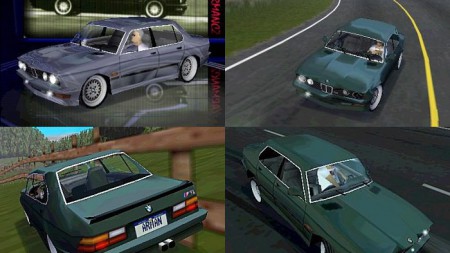 Added On November 29, 2002
Views 6,746
Downloads 1,251
Damage
Yes
Convertible
No
Dashboard
Yes
Class
AA
Vidwall
Yes
Serial #
19
Windows
Clear
Licence Plate
Customizable
Top Speed
143 mph
230 kmh
Polycount
1991
Driver
Animated
Arman returns to NFS4 car editing, and his first new release is this milestone in performance saloon history: the first generation M5 from the 1980's. Features detailed damage, tuned performance, good 3d detail at a moderate polycount, and a driver with the ///M logo on his shirt, ;-)

Update (February 26th, 2003):
Updated sound only. File size reduced because of that.