Need for Speed Carbon Downloads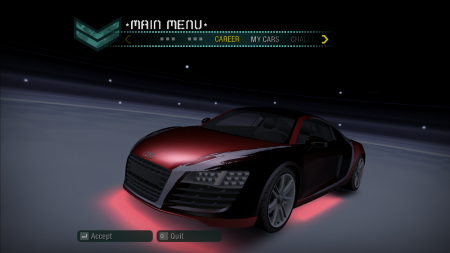 File updated on: September 18, 2022
Useless goddess
Installation
1. Install NFSC FE Loader: https://nfsmods.xyz/mod/3055/
2. Copy "FRONTEND" and "scripts" folders to your NFS Carbon directory
3. Enjoy
Tools used:
Zmodeler 2.2.3
Binary 2.8.3
Adobe photoshop
NFS-TexEd
NFS-Cartoolkit
Blender 2.93
Credits
Adobe - Adobe Photoshop
Nfsu360 - for making TexEd and Cartoolkit
MaxHwoy - for making Binary
Oleg Melashenko - for making Zmodeler
Blender Foundation - for making Blender
Terminator_Vasya (me) - making the model and converting it to nfs carbon
Version 1.1

uploaded September 18, 2022

Terminator_Vasya uploaded a new version. The new file is 3.02 MB.

Updated to FE Loader V2.2 (Fixed game crash)
Fog is animated now

Initial version

uploaded August 20, 2022

Terminator_Vasya uploaded initial version. The original file is 5.15 MB.