Need for Speed Pro Street Showroom
Brand60's Volkswagen Golf Clubsport (MK7)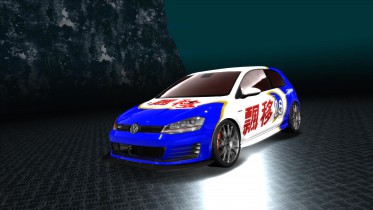 Owner: Brand60Brand60's garage
Viewed: 370 times
Share this showroom:Click to copy URL
Volkswagen Golf GTi Clubsport (MK7) is a hatchback manufactured by Volkswagen and is a high performance model of the seventh generation Golf GTI.
Equipped

with a unique aero kit and launch control, The Clubsport was made

available to coincide with the Golf GTi's 40th anniversary with the 1st generation GTI entering production in 1976.
Additional

improvements to the Clubsport include a power increase to 261 bhp from

its 2-litre engine, and special decals to make any of the few thousand

units that will be produced to stand out on the road.