Need for Speed Most Wanted Showroom
Sgt. Drifter's BMW M3 GTR (NFS Heat Edition)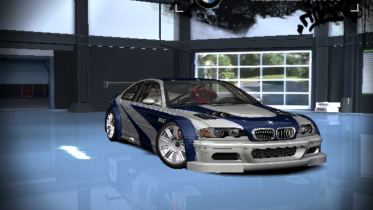 Q: How is it from NFSH?
A: NFSH Colored vinyl / NFSH sound / NFSH rims / Dark tinted window (check if you want)

Pictures 2 and 3 show the color of the vinyl, if you want it from NFS Heat, follow the colors.
Ignore the license plate, it's edited by me.
Let me know if I should release this mod.