Need for Speed Most Wanted Showroom
Sgt. Drifter's (MW Gymkhana 1) Ford Mustang Hoonicorn v1.75 (Muhammad Shaheer Drifts Rockport)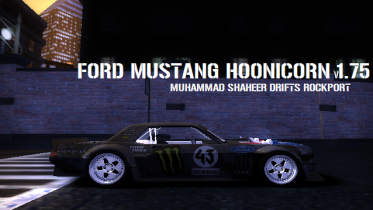 Muhammad Shaheer Drifts Rockport!
I was restoring a hoonicorn from my 458 italia and I realised WHITE rims on a v.15 to make it a 1.75, also assuming 100 more hp (junkman)
What you see here is a MASSIVE Gymkhana of Rockport city in this mad mustang. Note that I am not the author of this car and I only modded the rim color.
Hope you like the event!