Need for Speed Projects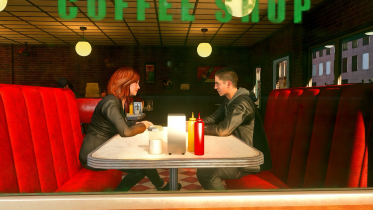 The "MW version of The Run" mod is a project that has been in the planning stages for some time now. The aim of this mod is to bring all the cars, traffic and police from The Run game into the MW game, and potentially add cutscenes and other features in the future.
---
Overall, the "MW version of The Run" mod is an exciting project that will bring new life to Need For Speed Most Wanted!
DEV UPDATE 0.1 DONE!!!
DEV UPDATE 0.2 COMING SOON!!!
---
I plan to credit all parties involved in the creation of the mod, and I will release the first pictures of the mod in April. This will give people a better idea of what the mod will look like and what features it will include.
Mods - Credits:
(This list will be updated according to subject to changes)
NFSMW EXTRA OPTIONS v10.0.1.1337 (Build 10; Rev.01) by nlgzrgn
NFSMW UNLIMITER v3.3.1.1338 by nlgzrgn
NFSMW HUD ADAPTER by nlgzrgn
NFSMW RACE FIXES 1.2 by nlgzrgn
NFS CUSTOM FNGs PACK by nlgzrgn
NFSMW WIDESCREENFIX by ThirteenAG
XBOX RAIN DROPLETS by ThirteenAG
NFS HD CONTENT SUPORT by Aero
NFSMW HD REFLECTIONS by Aero
NFSMW HUD RESIZER by Aero
NFSMW Light Streaks/Trails by Xanvier
MWFIXES by GrimMaple
NFSMW RETEX Version 1 by C i P H E R (SPECIAL THANKS FOR MAKING THIS POSSIBLE)
NFSMW The Run Traffic Pack by Michael Werd
NFSMW The Run Police Pack by Michael Werd
NFSMW Better Light Flares by AvalanchTK
NFSMW Plak Graphics Compatible (user choice) by osdever & Pain
more coming soon!!!!!