Need for Speed Undercover Downloads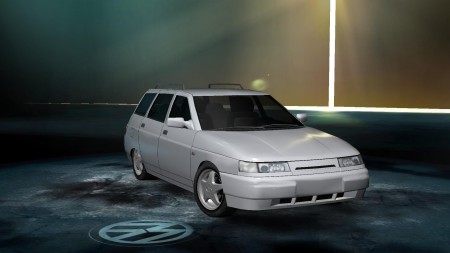 Views 2,095
Downloads 124
Version Undercover
Brand Lada
This car replaces Volkswagen Scirocco (VOL_SCI_STK_08)
This car was converted from Lada Racing Club, Forza Motorsport 4 and GTA San Andreas by YochiThMaster333 aka Eevee (me).
Replaces:Volkswagen Scirocco

Tuning:
Bodykits
Hoods
Rims
Spoilers
Paint
Vinyls
Performance
Features:
Vanilla NFS:UC driver model

Unique racing spoiler from Forza series in Gentera Evo spoiler

Known bugs:
If Widebody is installed, foglights' glasses appears with pinch black tint in menus, but they are normal in game. This also applies to front grille on same bodykit (glitchy in menus, normal in game)

How to install:
Run NFS-VltEd, then click "File - Open" and look for NFSUC game directory

Then click "File - Import - ModScript", pick Lada111_setup.nfsms and click "Install". Save.

Run the game and choose Volkswagen Scirocco. Lada 111 will be visible instead of Volkswagen Scirocco.

FAQ:

Q: What is game directory?
A: That's the folder where your NFSUC installed
Uploaded on:

nfsaddons.com (this site)
nfscars.net
nfsmods.xyz

Please don't reupload to these sites.

Thanks to:

nfsu360 for his NFS-CarToolkit

Oleg M. for Zmodeler