Need for Speed Pro Street Downloads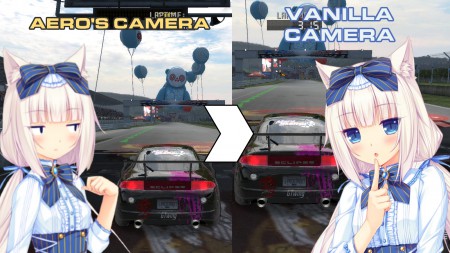 Added On January 10, 2022
File updated on: January 11, 2022
This mod is basically for me and other people who didn't like Aero_'s Camera mod and realized there was no uninstaller for it and didn't want to go through the hassle of reinstalling and deletion of their other mods. It's really obvious what this does so I'm not gonna explain it further.
Installation:
First, Delete the "CamDodgeDisabler.asi" file located in the scripts folder. Next, open up NFS-VltEd and Import the "CLICKME.nfsms" file, hit install, save, and you're done! Really hard to mess this one up.
CREDITS
Aero_: Original creator of ProStreet Camera Mod.
SilarityStar: I remixed Aero's Script.
nfsu360: Creator of NFS-VltEd.
Version 1.1

uploaded January 11, 2022

SilarityStar uploaded a new version. The new file is 1.25 MB.

Less offensive description and ReadMe (sorry Aero_)

Initial version

uploaded January 10, 2022

SilarityStar uploaded initial version. The original file is 1.25 MB.