Need for Speed Most Wanted Downloads
Renault Sport R.S.01 (Terminal Velocity)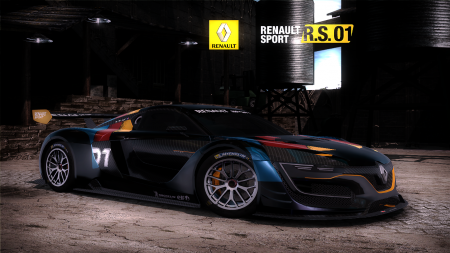 Views 1,519
Downloads 249
File updated on: November 29, 2021
SVinyl is remade from NFS No Limits by DsanDesign
contains :
Terminal Velocity vinyl texture (2048px) in preset color
HD badge and grill texture
Orange calipers texture
Silver rims texture
Recoloured brake disc

Car author : Eclipse72Rus
Link for the car : Need For Speed Most Wanted: Downloads/Addons/Mods - Cars - Renault Sport RS.0.1 | NFSAddons


Texture installation
Extract texture package wherever you want
Run NFSTexEd (any versions) and open Textures.bin of targeted car
Replace this/these texture/s :
- BMWM3GTRE46_BADGING
- BMWM3GTRE46_MISC
- BMWM3GTRE46_SKIN2
- BMWM3GTRE46_SKIN3
- BMWM3GTRE46_TIRE

Save, open your game and enjoy it

Tools used :

Photoshop CS6
Blender/Zmodeler
NFSTexEd
Version 1.1

uploaded November 29, 2021

Desanosan24 uploaded a new version. The new file is 853.22 KB.

- Added new textures

Initial version

uploaded January 9, 2021

desanosan24 uploaded initial version. The original file is 853.22 KB.