Need for Speed Most Wanted Downloads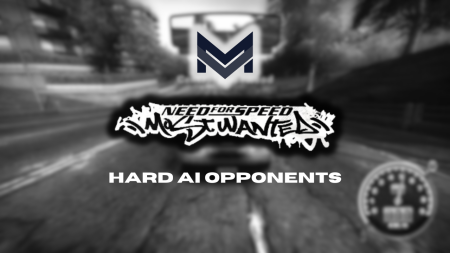 Added On October 16, 2023
Views 1,218
Downloads 173
--- @MODIFY2023 ---
Here is another tiny modified script created by MODIFY based on the difficulty of the AI opponents. There are various nfsms files in this archive, and you can choose any file you want to import. If you are an experienced driver and seem to find this game too easy, then trust your instincts and go for the "insaneAI_Opponents.nfsms"; if you got what it takes.
Or maybe, if you want the game to not be too difficult, but would want a good challenge, then go for the "mediumAI_Opponents.nfsms" or "HardAI_Opponents". If you want the intensity of the traffic to be higher and faster, then go for the "HardAI & FasterTraffic.nfsms".
Trust Me, even if you lose multiple times, it's so much fun to play at high difficulty.
_______INSTRUCTIONS________
1. Program to use: NFS-VltEd v4.6
2. Files to import: Any of the scripted files found in the archive.
3. Hit that SAVE button and play...
✅ Please SUBSCRIBE as well✅