Need for Speed Most Wanted Downloads
Attachment Icon Pack 1.2 (Unlimiter V4)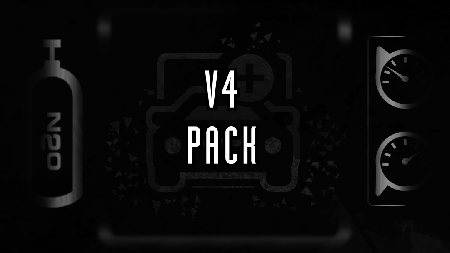 Added On September 6, 2023
Views 3,182
Downloads 371
File updated on: October 19, 2023
About
---
Utility mod for other MODDERS, which adds several new icons to Unlimiter V4, all handcrafted.

Over time, as mods with unlimiter v4 support appear, I'll be adding more icons to this pack, at least while I'm making mods (I won't delete all mods when I stop making them, unless I hit my head hard... just kidding)
Note that all icons are exclusively for parts linked to Attachments, however some other icons of the conventional unlimiter are redone to have a better quality, like the Headlight and Tail-Light icon, which are now in 512x512.
Permissions:
You have full permission to use this mod however you want, whether using it for a modpack or modifying it, it's free, no bureaucracy about permissions.
Credits:
FISCAL aka Opex Rah (my self)
Tools used:
paint.net
Version 1.2

uploaded October 19, 2023

Opex Rah uploaded a new version. The new file is 250.02 KB.

Added 3 icons:
Front Bumper
Rear Bumper
Skirt

Version 1.1

uploaded October 9, 2023

Opex Rah uploaded a new version. The new file is 145.59 KB.

Added some icons to Aftrmrket Exotics mods:

Headlight Color Layer 1
Headlight Color Layer 2
Headlight Color Layer 3

Taillight Color Layer 1
Taillight Color Layer 2
Taillight Color Layer 3

Headlight Material
Exhaust Material

Initial version

uploaded September 6, 2023

Opex Rah aka Fiscal uploaded initial version. The original file is 145.59 KB.