Need for Speed Most Wanted Downloads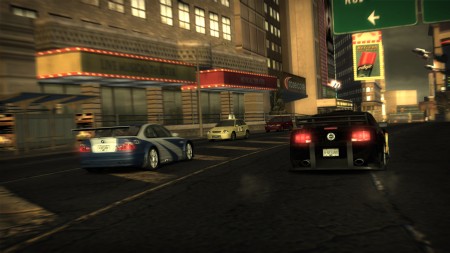 File updated on: January 15, 2023
A small fixes for the NIS scenes in game.
v1.0:
You may have noticed that in the first scene of the game, the pizza delivery vehicle is driving backwards.
The same trick performed by the taxi driver in the BL#14 scene and truck driver in th BL#07, etc.
And now, after 17 years, there is an opportunity to fix it!
v1.1:
Fixed Trafpizza in IntroNisBL05
Fixed Semilog in IntroNisBL10
v1.2:
Fixed Jump Mazda RX8 in IntroNisBL12
Fixed Gas station explosion in IntroNisBL13
Fixed Explosion of water barrels in IntroNisDD
v1.3:
Fixed teleport Lamborghini Gallardo in IntroNisBL06
Fixed Copghost and Trafminivan in IntroNisBL12
Just move all files from NIS folder:
-"Scene_IntroNisDD_BundleB.bun"
-"Scene_IntroNisBL05_BundleB.bun"
-"Scene_IntroNisBL06_BundleB.bun"

-"Scene_IntroNisBL07_BundleB.bun"
-"Scene_IntroNisBL10_BundleB.bun"
-"Scene_IntroNisBL12_BundleB.bun"
-"Scene_IntroNisBL13_BundleB.bun"
-"Scene_IntroNisBL14_BundleB.bun"
to the game folder with the replacement - "NFS Most Wanted\NIS"
Don't forget to back up the original files
Version 1.1

uploaded January 15, 2023

D4emon712 uploaded a new version. The new file is 166.56 KB.

Added v1.3

Initial version

uploaded January 6, 2023

D4emon712 uploaded initial version. The original file is 149.49 KB.