Need for Speed Most Wanted Downloads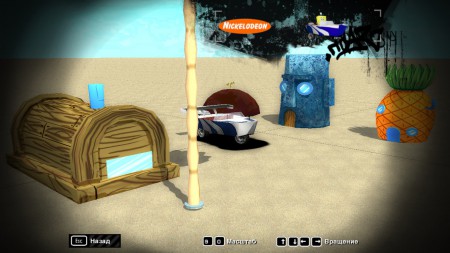 Join official discord server of Spongebob mods: https://discord.gg/M544KzGcW9
Installation
1. Download and install NFSMW Front-End Shadows by Aero:
2. Extract PlatformCrib.BIN to NFSMW game directory/FRONTEND/PLATFORMS
3. Run the game, no matter if you use ModLoader or not
It is necessary to use NFSMW Front-End Shadows to not have some graphical issues when the car is yet to be loaded.
Bugs/Issues:
It looks weird with plak graphics
Model imported from: https://sketchfab.com/3d-models/bikini-bottom-581d92b529df45a7a50644a0b3a2a9c1
Tools used:
Zmodeler 2.2.3
Binary 2.8.3
Adobe photoshop
NFS-TexEd
ASC's special mwgc file
Credits
ASC - for making special mwgc exe file
Adobe - Adobe Photoshop
Nfsu360 - for making TexEd
MaxHwoy - for making Binary
Oleg Melashenko - for making Zmodeler
Consalvo - Model
Terminator_Vasya (me) - making this mod
Sorry for bad english, because I'm russian.