Need for Speed Most Wanted Downloads
PonySparkle69's NFSMW Extended _CarManufacturers.ini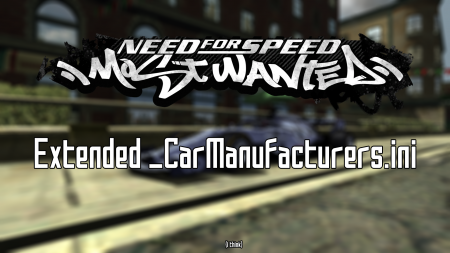 Views 1,032
Downloads 137
File updated on: May 1, 2022
Some of my mods that's beyond the 189th manufacturer might required this custom .ini file.
So umm...
What to do:
1: Open the .zip file.
2: Extract the _CarManufacturers.ini from the .zip file to your Unlimiter data folder.
3: Enjoy. (i guess)
Credits:
nlgzrgn - NFS MW Unlimiter
Version 1.1

uploaded May 1, 2022

PonySparkle69 uploaded a new version. The new file is 2.34 KB.

- New manufacturers added

Initial version

uploaded April 19, 2022

PonySparkle69 uploaded initial version. The original file is 2.14 KB.