Need for Speed Most Wanted Downloads
[MR] Global Textures Pack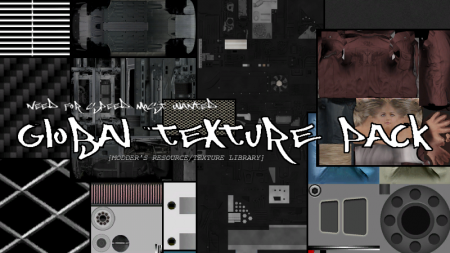 Added On September 2, 2021
Need For Speed Most Wanted Global Textures Pack
This is modder's resource/texture library.It will not change anything in vanilla game.
The purpose of this is not only to give more global texture for modders, it is also
to make future mods sizes smaller (because they will not need to include those textures themselves).
This pack will be the dependency tho.
Usage:
Modders:
use it just like you would use any other global texture.
Normal users:
you can't really use it by itself, but you will need to install it if other mods require it.
Installation:
User zone installation:
1. click on user mode, then select "Binary Install.end"
2. select nfsmw's installation folder (folder when your nfs's .exe is in)
3. from dropdown menu select install and click ok
4. when it asks if you'd like to save, hit "yes"
Modder zone installation:
1. in binary, modder zone, hit Main -> Import Endscript
2. then navigate to FILES folder, and select INSTALL.end
3. after installing, save
Credits:
r1tavratask1 a.k.a. Vee - giving me a learning material, so i can make binary script myself
Neon - providing some of the textures
Rigel - providing some of the textures
frannco1099 - providing some of the textures