Need for Speed Most Wanted Downloads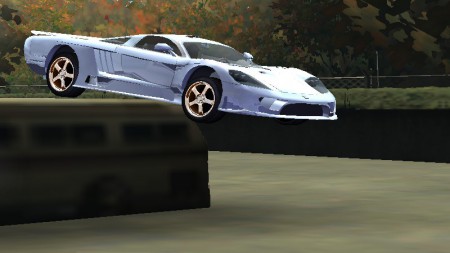 Added On January 16, 2007
Views 120,616
Downloads 16,064
Version Most Wanted
Brand Saleen
This car replaces Mercedes-Benz SL 65 AMG (SL65)
--->THANKS TO<---
>Manutius for the car.
>Dato for helping me & sending ZModelor 2.
--->FEATURES<---
Windows:-Black tinted transparent & Black tinted headlight covers.
Licence Plate:- No.
Top Speed:- 300 kmh.
Polycount:- 10000+ Faces.
>Tuned performance from Arushan's Ferrari 360 Spider.
>Original model with textures on proper positions as given by Manutius.
>Lights in proper place.
>Original driver skin.
>Original smoke & fire effects from muffler tip.
>3d logos.
>Original name as Saleen S7 in the game. HAVE FUN..........
-SLZ alias StYLiZeR.