Need for Speed Most Wanted Downloads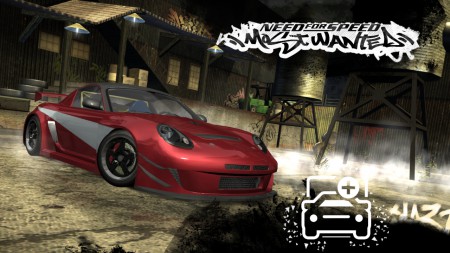 Added On November 21, 2020
Version Most Wanted
Brand RUF
This car replaces None (Addon car)
For more info: https://nfs-modding.ellisworkshop.com/ruf-rk-coupe-mod-need-for-speed-most-wanted/
New - my modding Discord server: https://discord.gg/EWNJKAB
YouTube Showcase:https://youtu.be/uUQjCrqnc_0
---------------------
CHANGELOG
---------------------
v1.1 (Dec 2020, latest) - Update with Unlimiter Support
- Added Unlimiter customization options (many added customization parts)
- Added optional HD manufacturer/secondary logos for the main menu
- Added proper car name string for most languages
- Added uninstall option in Binary script

v1.0 (Nov 2020) - Initial release


---------------------
DESCRIPTION
---------------------
The RUF RK Coupe is a modified Porsche 987 Cayman, produced by RUF in collaboration with Studiotorino.
This is an addon car for NFS Most Wanted (meaning it doesn't replace any other cars).
This mod features extra customization options thanks to NFSMW Unlimiter.

This model is converted and edited from World of Speed, with parts from NFSMW and NFS Shift 2.
Everything is fully customizable, with some parts from NFSMW and some new parts.
Some customization differences between this and the standard Cayman include:
- Standard Spoilers instead of spoiler_porsche
- Some new body kits
- Car is supercharged instead of turbocharged
- Different-styled roof and bootlid

Features:
- (New!) Extra customization supported by NFSMW Unlimiter
- (New!) HD Manufacturer/Secondary logos for main menu
- Fully customizable
- Several new body kits
- Uses standard spoilers instead of Porsche Spoilers which the Cayman uses
- Supercharger instead of Turbocharger upgrades
- Unlocks when the Cayman is unlocked, offers improved performance at a higher cost
- Working damage textures for all body kits
- 512x and 1024x vinyl options

Version 1.1

uploaded December 29, 2020

EllisRacing uploaded a new version. The new file is 37.39 MB.

- Added Unlimiter customization options (many added customization parts)
- Added optional HD manufacturer/secondary logos for the main menu
- Added proper car name string for most languages
- Added uninstall option in Binary script

Initial version

uploaded November 21, 2020

EllisRacing uploaded initial version. The original file is 34.65 MB.