Need for Speed Most Wanted Downloads
Subaru İmpreza 2006 WRX STI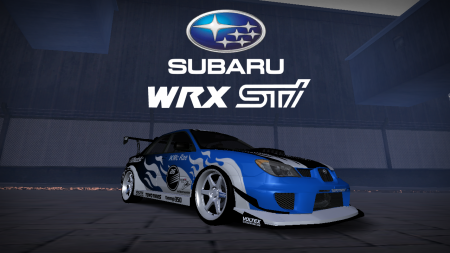 Views 1,908
Downloads 338
This car replaces Subaru Impreza WRX STi (IMPREZAWRX)
This car was converted from NFS Shift 2 , Forza Horizon , Grid 2 , NFS World
Replaces (ModLoader version): Subaru İmpreza 2004 WRX STI
İssues : Addon Rally and Voltex Spoiler works on only Modloader version (for now)
-How to install:
Don't use both ModLoader and Addon version at same time, as both are incompatible with each other.
-ModLoader version:
Download and install MW 1.3 Patch
Download and install NFSMW ModLoader
Extract ADDONS folder to game directory
Run the game and choose İmpreza 2006 will be visible instead of İmpreza 2004
-Binary version:
Download and install NFSMW Unlimiter
Run Binary as an administrator, click on red (User Mode) icon, then pick part-1.end and look for NFSMW game directory (ignore the errors if there are any)
Run NFS-VltEd, click File - Open and choose NFSMW game directory, then click File - Import - ModScript and pick part-2.nfsms Save.
Run the game and create a new save game. If the car appears visible properly, then you did all right.
-ED version:
Put the WRXSTI2006 folder in the CARS folder
Select vinyl type depending on your vinyl size
Open NFS-VltEd and import install.nfsms, save and exit
Copy the Ed folder to where you put Ed
Open "Ed.exe", click "Main" -> "Open" and search for the game installation folder
Click "Tools" -> "Unlock Game Files For Modding"
Click "Apply"
Replace the current Unlimiter scripts with the ones in this zip or else the logo won't appear
Make a new save game
Thanks for KenjaMago script editing
Thanks for Frexellia binary converting