Need for Speed Most Wanted Downloads
Porsche 911 (964) Carrera 2 Speedster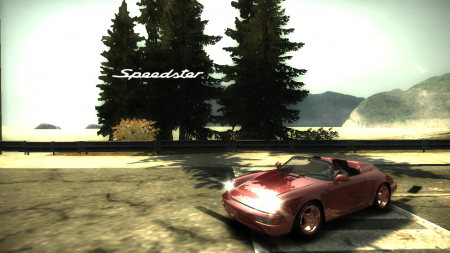 Added On September 4, 2021
File updated on: September 7, 2021
This car replaces None (Addon car)
*****SURPRISE***** To end this week, a Porsche, at the beginning I planned to make an add-on version of this 911 and include it in a mini-pack back then. Use Binary method as default like the other 2 cars, and thanks to Eevee (a.k.a YochiThMaster333) for his permission. Third add-on for MW.
Next car: Noble M600 [for Carbon].
Next Projects? Check Bellow:
For Carbon
RUF CTR Yellowbird
Saleen S7 Twin Turbo
W Motors Lykan Hypersport
RUF CTR Yellowbird
Ferrari Dino 246 GT
Updates
GTA Spania GTA Spano (coming next Saturday!)
For Most Wanted
Dodge Charger STR-8 (2006)
BMW 335i (E92)
Mercedes-Benz 190E
Version 1.1

uploaded September 7, 2021

TEARSTREAT8015 uploaded a new version. The new file is 5.57 MB.

Change the nodes name both in install and uninstall method

Initial version

uploaded September 4, 2021

TEARSTREAT8015, Eevee uploaded initial version. The original file is 5.57 MB.