Need for Speed Most Wanted Downloads
911 Carrera RSR 3.0 (1974)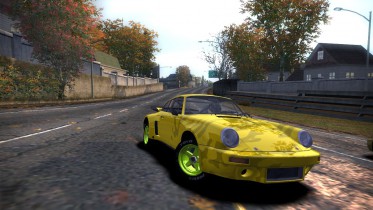 Author:
Dark Ritual
Added on: June 4, 2011
Viewed: 5,609 times
Downloaded: 911 times
Favorited: 0 times
Share this car:Click to copy URL
Converted from SHIFT 2: Unleashed. (XBOX360 Legends DLC)

Replace: Porsche Cayman S [CAYMANS]

*Five liveries as kits (4 racing liveries + 1 Team NFS Matt Powers livery)
*Rims
*Paint (Stock kit only)
*Wheel Paint
*Window Tints
*Custom Gauges
*Costs 20,000 in Car Lot.
*Choice of original stock rim color or green rim. (replica of SHIFT 2's 911 Carrera RSR Team NFS)

Bugs...
Not a single one spotted. But please inform if there are.

Mad props to Jakob who provided the mesh and textures off the DLC, and of course, ripping them.

Refer to Readme for Installation Instructions.
Do NOT request. I'll not respond to it, nor any of us.
Damage
Convertible
Dashboard
Class
Vidwall
Serial #
Windows
Licence Plate
Top Speed
0 mph
0 kmh
Polycount
0