Need for Speed Most Wanted Downloads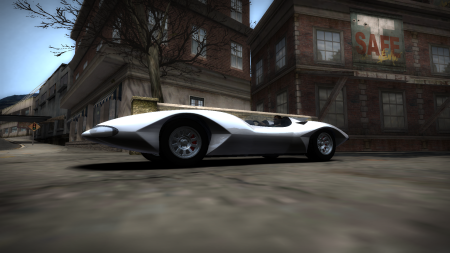 Added On February 10, 2023
Views 2,775
Downloads 301
File updated on: July 28, 2023
This car replaces None (Addon car)
"The Declasse Scramjet is final proof that the greatest inventions are accidents. No one thought we had any need to jolt a hyper-stylized retro speedster thirty feet into the air and turbo boost it into the side of the nearest high-rise. But once it happened, and we saw the kind of potential it unleashed, there was no going back. This one's for the dreamers."
— Warstock Cache & Carry description.
Declasse Scramjet from GTA 5 introduced as a part of After Hours update, released on August 21st, 2018, during the Scramjet Week event.
Credits:
YochiThMaster333 for rest of livery fitment
Binary by MaxHwoy
NFS MW Unlimiter by nlgxzef
UndercoverBoy833 for converting to Addon
WARNING: DO NOT REUPLOAD THIS MOD TO OTHER SITE WITHOUT MY PERMISSION. ASK ME WHETHER YOU WANT TO DO IT OR NOT.
Version 2.0

uploaded July 28, 2023

UndercoverBoy833 uploaded a new version. The new file is 5.84 MB.

- removed _CarManufacturers.ini as Unlimiter v4 no longer needs it

Initial version

uploaded February 10, 2023

UndercoverBoy833 uploaded initial version. The original file is 5.85 MB.