Need for Speed Most Wanted Downloads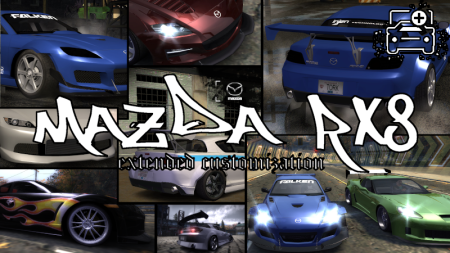 Views 2,455
Downloads 254
This car replaces Mazda RX-8 (RX8)
This one isn't actual for now. Use this instead: https://www.nfsaddons.com/downloads/nfsmw/cars/mazda/8126/nfs-mw-twinsanity-car-pack.html
This mod was removed by [REDACTED]. Likely I found this mod in my game and restored it. So now I want to share this mod with you, my friend.
Thanks THXAN_9 for Pepega 2.0 Style Logo and
YochiThMaster333 for giving me a contact with [REDACTED]
P.S I have a permission to upload this mod. If you don't believe me, here is my discord: RussL#2459. Write to me and I'll show you the proof.
P.P.S Install this for correct wheels working: https://drive.google.com/file/d/1yNtVfq3jprS2CNka9w5aFpbErJUEuN7w/view?usp=sharing