Need for Speed Most Wanted Downloads
2022 Lamborghini Countach LBWK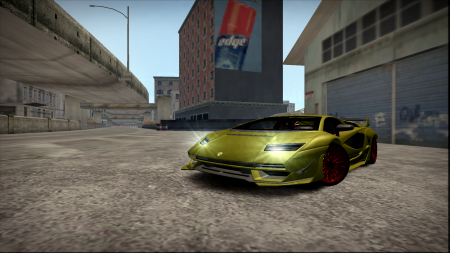 Views 7,717
Downloads 1,073
This car replaces None (Addon car)
- Hey Cishy here

---
- Today is the time to release Lamborgini Countach with LBWK kit
- Car is converted from Assetto Corsa
Credits:
Cishy - Mod creator
Vee - Binary templates
Blender Foundation - Blender
NFSU360 - VltEd, CarToolKit
Speedreflect - Binary
Unknown Russian guy - Car Model
EX Mods -Asseto Corsa mod creator - https://www.patreon.com/ex_mods (had to include it)
LRF- Beta testing
- Important!
You dont have permission to reupload this car to any websites/file hosters!
If you wanna upload edited/updated/fixed version of this car to any website/file hoster ask for permission!
- How to contact me?
Discord: Cishy#0149 or NFS Addons discord server
Email: cishy.the.modder@gmail.com
Big thank to you for downloading!
Enjoy mod and stay safe
-Cishy