Need for Speed Most Wanted Downloads
Koenigsegg One:1 NFSAddons Edition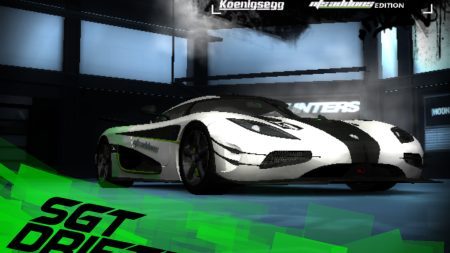 Views 1,556
Downloads 375
Version Most Wanted
Brand Koenigsegg
This car replaces Mercedes-Benz SLR McLaren (SLR)
[!] MUST READ DESCRIPTION [!]
This mod only contains SOME files, edited ones from Corvettez06's car.
Download this: https://www.nfscars.net/need-for-speed-most-wanted/7/files/view/14598/
Instructions: Extract anywhere, replace the original car's files with my download, make sure you have modloader, copy ADDONS to directory (game file) and enjoy.
Credits: Mike (HD NFSA logos), Corvettez06 (Car), Krita (Being a great photoshop for the textures) and Me (Edits and this addon)
YOU ARE NOT ALLOWED TO UPLOAD THIS ANYWHERE ELSE.
No HD vinyl, sorry.