Need for Speed Most Wanted Downloads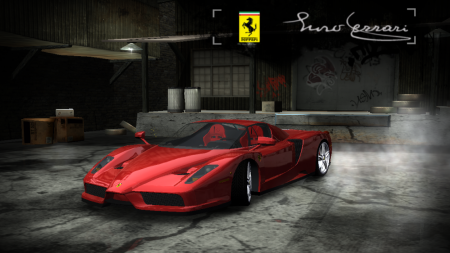 Added On December 15, 2020
Views 1,212
Downloads 274
Version Most Wanted
Brand Ferrari
This car replaces None (Addon car)
This is my 14th mod uploaded here. This car replaces nothing. This mod was requested by RIJU
If you want this car mod (modloader version) to replace Aston Martin DB9, then you can get the mod here: Ferrari Enzo.
Join my Discord server for discussions relating this : https://discord.gg/tBKjnhrFQc

Can be customized with:

-Roof scoops
-Rims
-Windows tint
-Paints
-Vinyls
-Decals

Features:
-High detailed car model
-Working brake light textures

-Realistic perfomance
-NFS UC Driver model
-Damageble windows
NEW FEATURES:
-Increased acceleration
-Improved handling
Things you will need for installing the mod:
-NFSMW Unlimiter by nlgzrgn : https://nfsmods.xyz/mod/688
*NOTE* I have not installed the latest version of the unlimiter and so I do not know how it will work on the latest version!
-Ed-The Car Dealer by nlgzrgn: https://nfsmods.xyz/mod/874
-NFS Vlted 4.6 by nfsu360: https://nfs-tools.blogspot.com/2019/02/nfs-vlted-v46-released.html
-Instructions in the README file
Bugs and issues:
-Some vinyls are not perfectly mapped.
-If you have others, just lemme know in the comments.
Credits:
-McLaren_3Dcm for the original car mod and also granting me permission to release his car mod as an addon.
-Myself(N4SRazer aka NFSMWFAN) for converting into addon
-nfsu360 for NFS VltEd 4.6, TexEd 1.7
-MWInside for MW ReCompiler
-nlgzrgn for his NFSMW Unlimiter and Ed-The Car Dealer
-antp.be for Ant Renamer