Need for Speed Most Wanted Downloads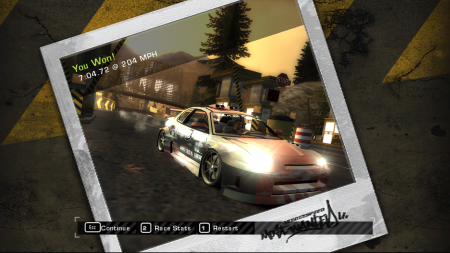 Views 4,468
Downloads 505
File updated on: July 20, 2021
This car replaces None (Addon car)
Features:
Everything + Extra Customisation
Cops call it a Chrysler because it is basically identical
Costs 25K
Available from the start
: )
CREDITS:
KenjaMago for the Performance and Ecar
BlackBox for the car from Underground 1
GameModels.ru for the interior texture
IF YOU HAVE ANY ISSUES WITH THE MOD ITSELF DURING INSTALLATION OR DURING FREE ROAM (+ My other mods ):
- you can DM me on Discord, I will attempt to respond as much as possible: Leustean#9248
-you can leave comments adressing the issues , however it is preffered you DM , so you can show me pictures of what's going wrong
Version Remastered 1.1

uploaded July 20, 2021

leustean uploaded a new version. The new file is 6.97 MB.

- Added the .ini file as it was brought to me that I forgot it

Initial version

uploaded July 19, 2021

leustean uploaded initial version. The original file is 6.97 MB.