Need for Speed Most Wanted Downloads
2006 Chevrolet Corvette Z06 (Binary X Ed)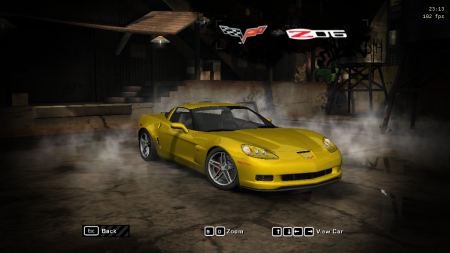 Views 3,095
Downloads 375
This car replaces None (Addon car)
Converted from NFS Carbon + World
Original Mod: Need For Speed Most Wanted Chevrolet Corvette Z06 (BINARY) | NFSCars
Installation:

1. Extract "2006 Chevrolet Corvette Z06.zip" .
2. Run Binary 2.9.0 as an administrator, and you will see the two big buttons. The red one is User Mode, and the blue is Modder Mode.
Click the Red button, And Install "Z06" and save.
3. Run VltED, open the Most Wanted game directory, then import the modscript "Z06" Then Click "Install" (Dont Worry About The Errors)
4. click "Save", and Exit VltED.
5. Create your new save game and enjoy your new ride!
Comment Me On NFSAddons.com If Theres A Problem With the Car
Credits To JG Abagat, Valen1991 & AlbinoBuffalo80 For Creating This Mod
And Thanks To JoseWTFBruh (Me) For Converting Addon Cars To Binary Cars
Thanks For Downloading