Need for Speed Most Wanted Downloads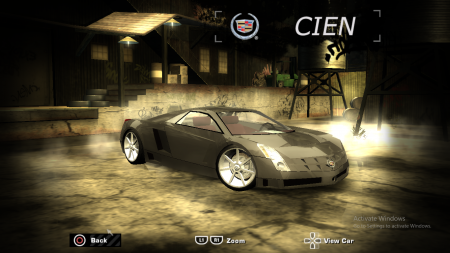 Added On December 3, 2020
Version Most Wanted
Brand Cadillac
This car replaces None (Addon car)
Cadillac Cien: 10th upload
Mod converted by: fardeen833
Replaces: None (Addon)
Customization:
-Vinyls, Visuals
-Rims
-Spoilers
-No hoods Customizations
-Performance


To Install You Need:
NFS Vlted
Ed The Car Dealer
NFSMW Unlimiter
How To Install
It's in README file
If anyone requested other mods of mine, I always agree for all of you, but it takes time to take
permission from the original author as this is my first upload.
If you find any bugs, report to me and I'll update it.
Credits:
McLaren_3Dcm - The original author of this car and granted my permission
NFSMWReCompiler by MW Inside
NFSVltEd by nfsu360
Ed: The Car Dealer by nlgzrgn
fardeen833 for Conversion from modloader to addon
DO NOT ReUpload my mods without my and his permission to other websites!