Need for Speed Most Wanted Downloads
2021 McLaren Senna GTR LM [REPLACE]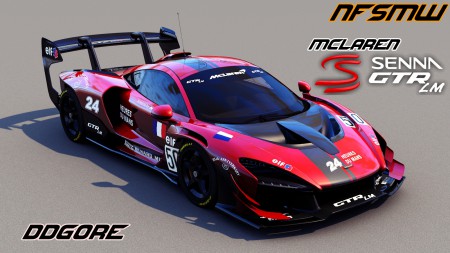 Views 1,888
Downloads 348
This car replaces Mercedes-Benz CLK 500 (CLK500)
Mclaren Senna GTR LM 2021 [modloader] from RR3
I Modified this Mclaren Senna GTR model to make it resemble the LM version. This is the only existing LM version so I would recognize it if someone steals it. XD
Features:
- LODs
- HD Logos
- Working realistic brakelights
- 512x and 1024x Vinyls
- Good Performance(Can't say it's realistic, but good enough)
- modified MW driver with Shades
- RR3 liveries
Customizations:
- LM skins as BodyKits
- RIMS
- Window Tint
- Performance
Installation:
Just extract the contents of the Zip archive into your MW directory. It's a modloader car so it should be easy.
Credits:
-Firemonkeys Studios - Car from Real Racing 3
-Arushan - MW Mod Tools
-nlgzrgn - MW mod tools
-nfsu360 - Mod Tools
- Oleg - Zmod
- LRF Modding for tweaking the performance.
- Dropdeadgore/DDGORE - Convert to NFSMW ADDON
"PLEASE CREDIT THE AUTHOR/ME IF YOU INTEND TO REUPLOAD THIS MOD TO SOMEWHERE ELSE"