Need for Speed Most Wanted Downloads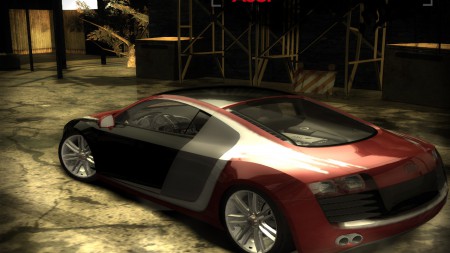 Added On November 28, 2020
Views 1,246
Downloads 213
Version Most Wanted
Brand Audi
This car replaces None (Addon car)
This is my fourth upload
Customization:
-rims
-visuals
-performance
minor issue:
Spoiler is bugged out.


To Install You Need:
NFS Vlted
Ed The Car Dealer
NFSMW Unlimiter
How To Install
1-Install NFSMW Unlimiter:
2-Install the "Audi_Le_Mans_Quattro.nfsms" using NFS-VltEd:
3-Save And Exit
4-Copy The 'LEMANS.ini' In Config Folder Of Ed
5-Copy The 'SECONDARY_LOGO_LEMANS' In Resources-NFSMW-FrontEnd-FrontEndTextures-729181AD
6-Download And Run Ed - The Car Dealer as admin
7-From the menu bar, click open and select your game installation directory.
8-Click "Apply" button. The files should get created in the folder you used the tool.
9-Quit the tool.
Surprise:
I've included Darius's vinyls originally from NFS Carbon. You can find in Unique vinyls section in-game.
If anyone requested other mods of mine, I always agree for all of you.
If you find any bugs, report to me and I'll update it.
Credits:
McLaren_3Dcm - The original author of this car and granted my permission
NFSMWReCompiler by MW Inside
NFSVltEd by nfsu360
Ed: The Car Dealer by nlgzrgn
fardeen833 for Conversion from modloader to addon
Ant Renamer used by me