Need for Speed Most Wanted Downloads
Boot Screens Pack [V1.1] Race Cars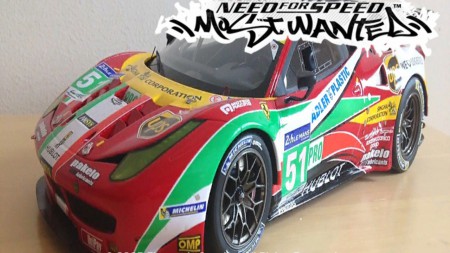 Version Most Wanted
File Size 1.66 MB
So here's the Race Car version. Took a break from the 'boot/splash screen modding" because it was getting boring really fast,so i tried modding different things,such as license plates and stickers/decals. But,finally threw some cars together to make a car pack once again.

Includes:

Ferrari488 GTE
-1966 Ford GT40
-1997 McLaren F1 GT
-2016 McLaren 650 GT3
-2018 Porsche 911 GT3 RSR
-1959 Ginetta G4-R
-Lamborghini Huracan GT3 and Mercedes Benz AMG GT3
-Audi R10 TDI
-2017 Audi R18 E-Tron
-2017 Audi RS3 Track Car
-1997 Mazda Miata's
Boot Screens Pack for Need For Speed Most Wanted 2005
Make sure you make a copy of the old file,before replacing old with the new.
Programs Used:
Paint.net - to convert jpg files into DDS
NFS-TexED - to import DDS Files
Next Pack: Don't Have any ideas currently,maybe a 2nd pack for this.
Hope You Enjoy!