Need for Speed High Stakes Downloads
Audi TT Quattro - Vidwalls, Slideshows, and 360 Interior Showcase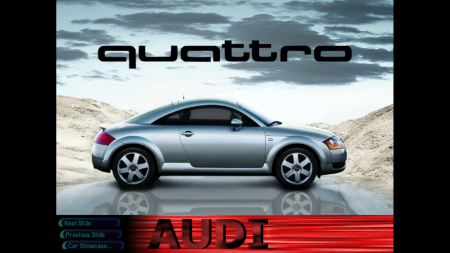 Added On September 4, 2021
This pack contains vidwalls, showcases, and a 360 interior showcase for the 2003 Audi TT Quattro.
(Note: this mod is intended to be used with a car mod already installed in your game--i.e., this pack does not contain a car.viv.)
Features:
- Car selection vidwalls
- Showcase slides
- 360 interior showcase
Full credits and instructions are included in the readme.
Description:
So, originally I wasn't going to upload this since the vidwalls and showcase were done over a year ago (possibly the first vidwalls/showcase I ever did), and the 360 interior showcase I put together recently is pretty subpar since the only source I found has two dudes in it. I figured I'd upload it anyway in case someone finds it useful.