Need for Speed High Stakes Downloads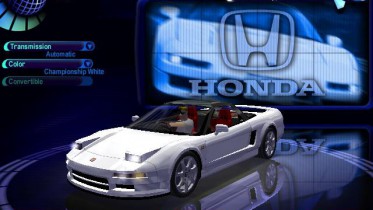 Author: NFSF1McLarenmore from NFSF1McLaren
Added on: December 30, 2017
Viewed: 1,503 times
Downloaded: 246 times
Favorited: 0 times
Share this file:Click to copy URL
This is a car menu vidwall pack meant to be used for the vehicles below:
-BMW M3 E46 [BMW3.qfs]
-Dodge Viper GTS [Vipr.QFS]
-Ferrari 355 F1 Spider [F355.qfs]
-Honda NSX Type-R [NSXR.qfs]
-Lotus Elise [Elis.qfs]
-Lotus Elise GT1 [LGT1.qfs]
-Opel Speedster [OSpd.QFS]
-Pagani Zonda C12 [Pzon.qfs]
-Porsche 911 Turbo (996) [P996.QFS]
-Porsche 911 GT1 [PGT1.qfs]
-Vauxhall Monaro VXR [MVXR.qfs]

Installation:
-Open you Need for Speed: High Stakes directory;
-Copy the destined vidwall file to the folder "Data/FeArt/VidWall";
-Run the game and go to the car and opponents menus;
-Have fun!

Note: If required, rename the name of the vidwall file in order to show up in the game

Used Tools:
-Adobe Photoshop CS5
-GIMP 2.8
-FSHTool
-NFS Wizard

If you want to upload the files in any other site, remember to give me proper credit and keep the readme file untouched.

Enjoy!