Need for Speed High Stakes Downloads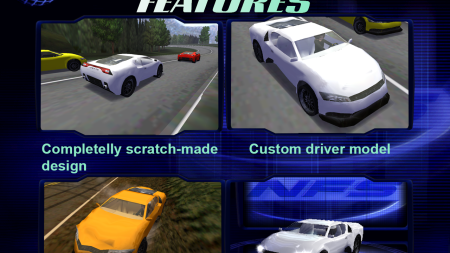 File updated on: January 1, 2023
Class
AA
Serial #
25
Damage
Yes
Dashboard
None
Convertible
No
Vidwall
No
Windows
Clear
Licence Plate
Non-Editable
Top Speed
200 mph
320 kmh
Polycount
3447
Driver
Animated
My scratch made car- the Kometa GT3, now in NFSHS!

Engine sounds by pete9516
Programs used: ZModeler 1.07b, Photoshop, NFS Wizard, FCE Finish 2, FCE Center
How to install:
Copy the "KGT3" folder into: game directory\Data\Cars.
Does not replace any existing cars.
Version 1.1

uploaded January 1, 2023

bug110 uploaded a new version. The new file is 0 B.

Example:
- New textures
- Fixed headlights
- Tweaked performance values

Initial version

uploaded December 31, 2022

bug110, pete9516 uploaded initial version. The original file is 2.53 MB.